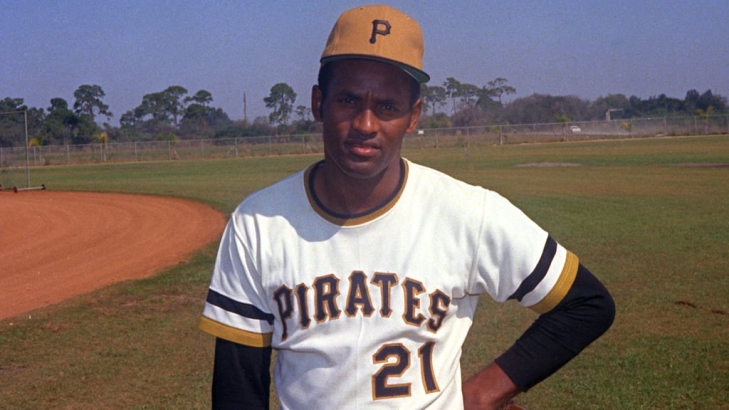 If there were going to be anyone who would have supplanted Honus Wagner as the greatest Pittsburgh Pirate of all time, it would have been Roberto Clemente.
The Pirates did not discover Clemente, as he was signed initially by the Brooklyn Dodgers. The Pirates plucked him in 1954 via the Rule 5 Draft, and he played all 18 of his MLB seasons in Pittsburgh. Capturing the starting Rightfield job as a rookie, Clemente blossomed into a star and was one of the top Outfielders in baseball throughout the 1960s. From 1960 to 1967, the Puerto Rican was a perennial All-Star, and he began a new streak in 1969, with four more appearances. He would take the Pirates to a World Series win in 1961, and he would have the first of four Batting Titles, with the others coming in 1964, 1965, and 1967. Finishing in the top ten in MVP voting eight times, he won the coveted trophy in 1966; in a year, he batted .317 with a career-high 29 Home Runs and 119 RBIs.
Clemente was as good with his glove as he was with his bat. From 1961 to 1972, Clemente was a Gold Glove winner, and he was a four-time league leader in Total Zone Runs. The Pirates won it all again in 1971, mainly because of Clemente, making him a two-time champion.
By the end of the 1972 season, Clemente accumulated an even 3,000 Hits (a franchise record) with 240 Home Runs and 1,305 RBIs, and a Slash Line of .317/.359/.475. It should have been more.
On December 31, 1972, he died in a plane crash while on route to deliver aid to earthquake victims in Nicaragua.
Following his death, the Baseball Hall of Fame waived the five-year wait, and he was inducted into the Class of 1973, and the Pirates retired his number 21 the same year. He is considered by many to be the most important Hispanic athlete in American history.