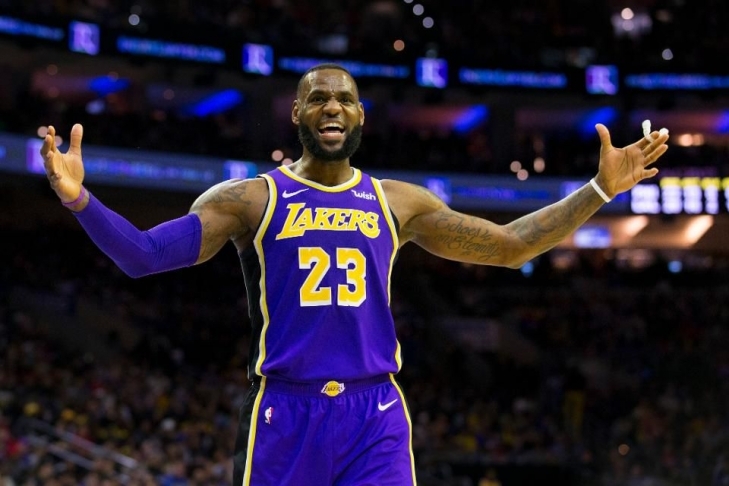 We here at Notinhalloffame.com are always looking to add new sections to our website. Last month, we uploaded our top 100 active NFL players and how their Hall of Fame resumes stack up.
We are doing the exact same thing with the NBA.
As opposed to 100 like we did in Football, we are going with only 50 in Basketball.
We liked the idea that we used in Football with a modern "Modern Positional Average", so we are doing something similar here. With advanced analytics, we decided that we don't have to isolate based on position so they are all on one list.
Inspired by Jay Jaffe's JAWS statistic that looks at the best seven-year stretch of a baseball player according to bWAR, we are doing the same with current basketball players. Specifically, we compiled the average PER, Win Shares and VORP for each of the past Hall of Famers based on their best seven-year period. The additional thinking behind this is that in Basketball, there is an additional focus on periods of greatness as opposed to sports like Baseball, where compiling statistics is more glorified.
To keep everything modern, the average we used is the last 14 inductees, but only the ones who were Modern Era Inductees. This excludes Direct-Elect Candidates (contributors, Early African-American Pioneers, International and Veterans). The only exception is Vlade Divac, who was chosen via the International Committee, but has a healthy NBA career to draw upon.
As of this writing, the 14 players from the last four induction classes who we are using for the composite averages are:
Ray Allen, Maurice Cheeks, Vlade Divac, Bobby Jones, Grant Hill, Allen Iverson, Jason Kidd, Tracy McGrady, Yao Ming, Sidney Moncrief, Steve Nash, Shaquille O'Neal, Jack Sikma and Paul Westphal.
While we are not looking at traditional statistics, we are averaging out All-Star Games and All-NBA Selections. With the latter, we are looking at this in weighted fashion. In terms of Third Team All-NBA Selections, one point will be assigned, Second Team All-NBA Selections will have two points will be granted, and First Team All-NBA Selections will have three points.
Here are the averages:
Based on their elite seven-year stretch the average PER of the last 14 Modern Era Hall of Famers is 21.5.
Based on their elite seven-year stretch, the average Win Shares of the last 14 Modern Era Hall of Famers is 65.1.
Based on their elite seven-year stretch, the average VORP of the last 14 Modern Era Hall of Famers is 27.8.
With All-Star and All-NBA Selections, we look at the entire career of the player.
The average All-Star Selections of the last 14 Modern Era Hall of Famers is 7.4.
The average All-Pro Selections (based on the pointed average of one for a Third Team, two for a Second Team and three for a First Team Selection) is 9.8.
We are also adding NBA Championships. Often, players in this team sport more than any other (except for NFL Quarterbacks) are judged by the number of rings they have. Perhaps, that shouldn't be as regarded as it is, considering the average amount of titles of our last 14 Modern Era Hall of Famers is less than 1. Specifically, it is 0.79.
Wrapping this up in a bow, the six variables we are looking at Elite Period PER, Elite Period Win Shares, Elite Period VORP, All-Star Games, Weighted All-Pro Selections, NBA Championships.
This will be a regular feature on Notinhalloffame.com, and we will be updating this at the end of the season.
You can find our new section HERE.
As always, we here at Notinhalloffame.com thank all of you for your support!