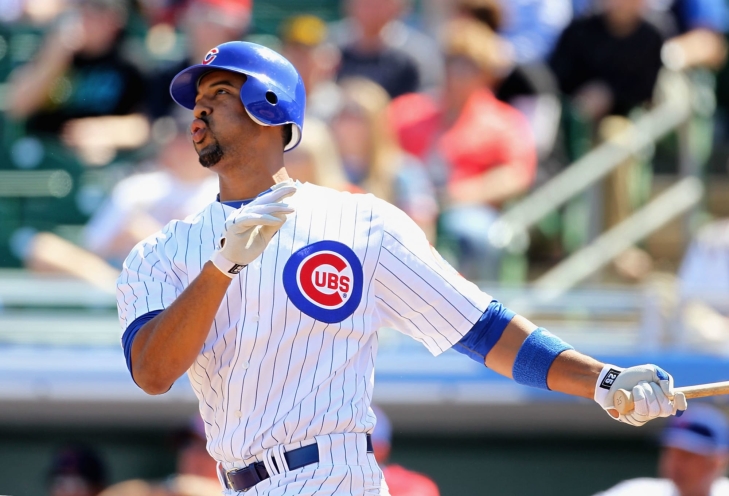 Derrek Lee is an underrated offensive player who has a phenomenal offensive year in 2005 but is not remembered for much else.
Lee was briefly a San Diego Padre before he was traded to the Florida Marlins in 1998. With Florida, the First Baseman had four 20 Home Run years, peaking with a 31-HR season in 2003, which coincided with him leading the Marlins to a World Series Title. As most of you know, Lee (along with everyone else who was talented) was packaged away in a disgusting cost-cutting move, and Lee wound up with the Chicago Cubs.
It was with Chicago where Lee had his best years, specifically in 2005, where he led the National League in Hits (199), Doubles (50), Batting Average (.335), Slugging (.662), and OPS (1.080). Lee was an All-Star, Gold Glove winner, and Silver Slugger and third in MVP voting. He could not build on that as injuries held him to 50 Games in 2006, but he was an All-Star and Gold Glove winner in 2007, and was ninth in MVP voting in 2009. With the Cubs, Lee had five 20-plus Home Run years, with three exceeding 30.
Lee finished his career with Atlanta, Baltimore, and Pittsburgh, retiring in 2011 with 1,951 Hits, 331 Home Runs, 1,078 RBIs, and a .495 Slugging Percentage.
None
Should Derrek Lee be in the Hall of Fame?
Definitely put him in! - 12.5%
Maybe, but others deserve it first. - 62.5%
Probably not, but it wouldn't be the end of the world. - 12.5%