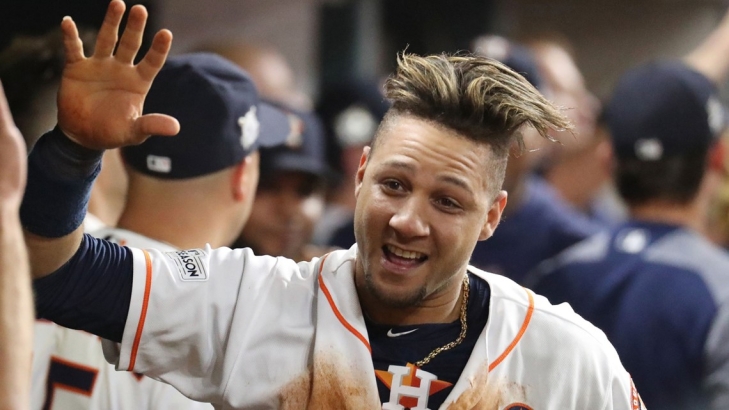 Yuli Gurriel was one of the greatest baseball players on the last half of the first decade of the 2010s, though since he was from Cuba, nobody noticed. The Cuban remained dominant, but it would not be until 2016 when he defected from Cuba and signed with the Houston Astros that anyone really noticed.
Playing at First Base, Gurriel was fourth in Rookie of the Year voting in 2017, whew he belted 18 Home Runs with a .299 Batting Average. The Cuban helped the Astros win the Word Series, and he hit over .290 the next two years, and though he would be occasionally controversial, Gurriel was a large part of Houston's success.
Gurriel is still with the Astros, and is coming off his best year in the Majors as the reigning Batting Champion (.319). While he is closing in on 40, Gurriel is still potent, and could climb even higher on this list.