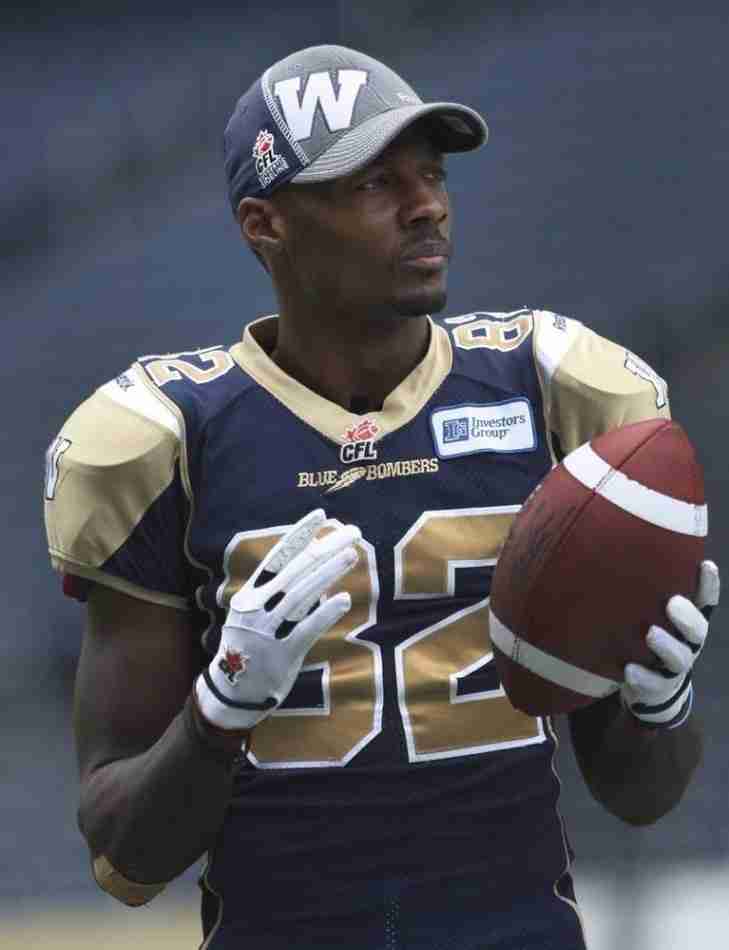 The Winnipeg Blue Bombers has announced that one former player and two builders will comprise their Hall of Fame Class of 2017.

Wide Receiver, Terrence Edwards will be the lone player entering the Bombers Hall. A former Georgia Bulldog, Edwards only had one reception in the NFL (with the Atlanta Falcons) and sought his football dreams north of the border with the Toronto Argonauts. He wasn't there long, and was released and picked up by the Montreal Alouettes where he stayed for two years but it was when he signed with the Winnipeg Blue Bombers prior to the 2007 season that he would find his game.

As a member of the Blue Bombers from 2007 to 2013, Edwards accumulated 469 Receptions and 7,200 Receiving Yards and was named a CFL All Star twice.

Former board members David Asper and Gene Dunn were also chosen.

We here at Notinhalloffame.com would like to congratulate the new members of the Winnipeg Blue Bombers Hall of Fame.