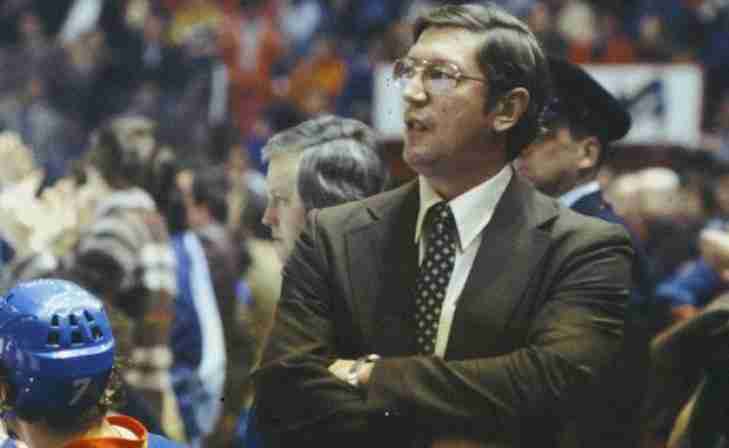 It is a sad day for the New York Islanders and the National Hockey League as it was announced that Al Arbour passed away at his home in Sarasota, Florida from complications of Parkinson's and Dementia. He was 82 years old.
Arbour was best known as the Head Coach of the Islanders dynasty that won four consecutive Stanley Cups (1980, 1981, 1982 & 1983) and won nineteen playoff series. He would coach an even 1,500 games for the Islanders, and would be selected for the Hockey Hall of Fame in 1996.
Al Arbour may have been best known for building the Islanders into a powerhouse but he also won another four Stanley Cups as a player, (one with Detroit 1954, one with Chicago 1961 and two with Toronto 1962 & 1964). Arbour was viewed by many as a master tactician, and many of his former players have cited him as the best coach they ever had.
We here at Notinhalloffame.com offer our condolences to the friends and family of Al Arbour.