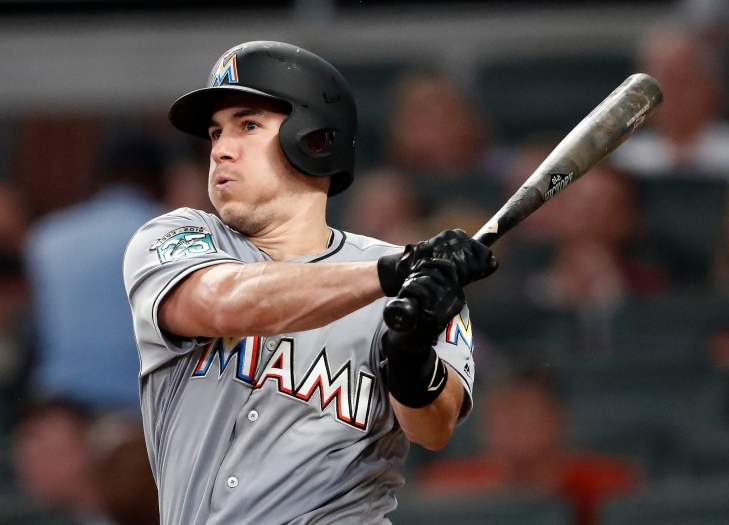 The Marlins drafted J.T. Realmuto in the Third Round in 2010, and after four years in the minors, the Catcher made it to the main roster, playing 11 Games in 2014. The Marlins knew that Realmuto was the Catcher moving forward, and he took over behind the plate in 2015.
Realmuto struggled as a rookie, with an OBP under .300, though his arm defensively was an asset. He was much better in 2016, batting .303 and hitting at least .277 the next two years. Realmuto's power numbers grew, belting 17 in 2017 with 21 in 2018. He went to his first All-Star Game in 2018, and was also a Silver Slugger, and to date, it was the best of his career.
Since this was the Marlins, you know what happened next.
As typical with Miami, they traded Realmuto away when they decided he no longer fit their budget, and his play elevated in Philadelphia, matching the higher salary he made as a Phillie. Realmuto had 555 Hits with Philadelphia and batted .279.