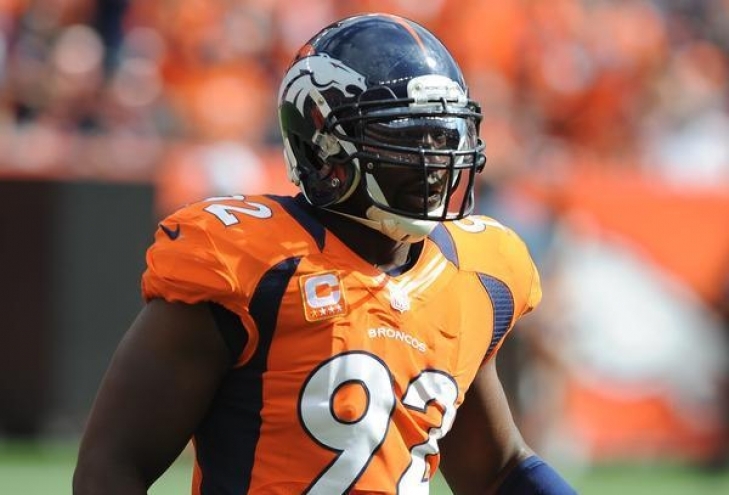 We have another significant retirement prior to the start of the NFL season as Defensive End Elvis Dumervil has announced his retirement.
Drafted in the 4th Round out of the University of Louisville by the Denver Broncos, Dumervill had 8.5 Sacks in his rookie season and he was a starter in his second where he recorded 12.5. Dumervil had a breakout season in 2009 with 17.5 Sacks and a trip to the Pro Bowl and a selection to the First Team All Pro roster.
A torn pectoral muscle would keep him out of the 2010 season but he would return in 2011 and went to the Pro Bowl in both that year and 2012, but a contract snafu at the end of the season made him a free agent and he would sign with the Baltimore Ravens, where he would go to two more Pro Bowls and earn a second spot on the First Team All Pro roster. He would finish his career with the San Francisco 49ers last year.
Dumervil retires as a member of the 100 Sack club (105.5).
We here at Notinhalloffame.com would like to wish the Elvis Dumervil the best in his post-playing career