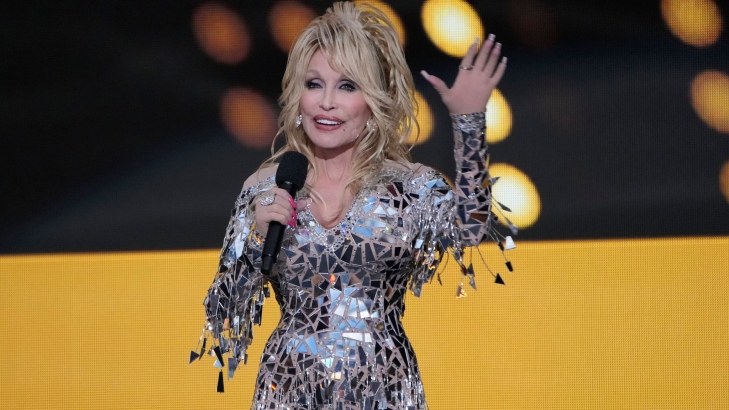 We did not see this coming, nor did we think anyone did.
Dolly Parton was nominated this year for the Rock and Roll Hall of Fame for the first time in her storied career, but in a post on her Instagram, the legend has asked to bow out of consideration.
She had this to say:
"Dolly here! Even though I am extremely flattered and grateful to be nominated for the Rock & Roll Hall of Fame, I don't feel that I have earned that right. I really do not want votes to be split because of me, so I must respectfully bow out.
I do hope that the Rock & Roll Hall of Fame will understand and be willing to consider me again – if I'm ever worthy. This has, however, inspired me to put out a hopefully great rock'n'roll album at some point in the future, which I have always wanted to do! My husband is a total rock 'n' roll freak, and has always encouraged me to do one. I wish all of the nominees good luck and thank you again for the compliment. Rock on!"
This, of course, raises many questions, the first being why say this now?
Her nomination took place months ago, and ballots have already been sent out, with many returned, presumably with many going to Parton. Conceivably, with the votes already being counted, there is a good chance that she would receive the necessary votes to enter this year's class.
While she is not a rock star by traditional means, we have openly asked what the words "rock and roll" even mean, and there are many other inductees in Cleveland that don't fit what the layman would define as rock.
So, now what?
There have been instances before where nominated artists have stated that they don't want any art of the Hall. The Sex Pistols were inducted in 2006, but lead singer, Johnny Rotten, faxed a handwritten note, calling the hall a 'piss stain" and how they would never come.
We can safely state that no such message would come from Dolly, but would the Hall discount incoming votes, and induct her anyway if she was chosen? Would she show up?
Either way, we will be paying attention, and we know what ever Dolly does, it will be pure class.