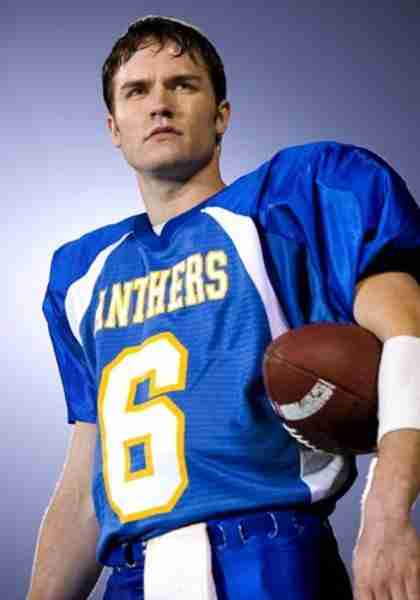 As the Notre Dame bound Quarterback star for the Dillon Panthers, while watching the premiere episode you naturally thought this was not just the star of the team, but the star of the show; as is this not the rule of all Football cinema? So when we received the curve ball to Jason Street with his career ending injury in the opening game, we knew that we did not just have a Football show, but a character driven program that just happens to have a gridiron backdrop. The question is do we reward his potential, his coaching or his wheelchair rugby playing? Or, are you like most people and did not watch this show at all?
The Bullet Points:
TV Show Appeared:
Friday Night Lights (2006-11)
Actor:
Scott Porter
Position Portrayed:
Quarterback
Played for:
Dillon Panthers
Why you

should

vote for him:
Because you are a fan of wheelchair rugby.
Why you

should not

vote for him:
Not to be callous, but football stars should be stars in football, and for this Hall….shouldn't we see that happen?
{youtube}
-yqy-yH81F4
{/youtube}
Related items