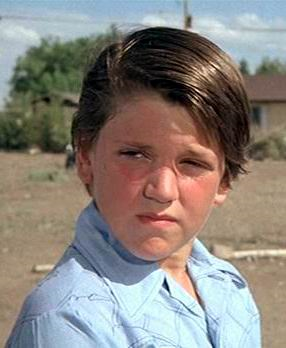 While his brother's penis was becoming the gateway for Hollywood starlets, Jimmy Baio was given maybe one line a week on "Soap" and dazzled us with "air" impressions of Luis Tiant in the first Bad News Bears' sequel. Actually, he was there to replace Tatum O'Neal who declined to appear in the film, and give a New York attitude to appeal to…those who loved impressions of Luis Tiant. Actually, he couldn't pitch until Coach Leak basically taught him to simply just

throw

the ball. Damn, Kelly's dad made everything look so easy.
The Bullet Points:
Movie Appeared:
The Bad News Bears in Breaking Training (1977)
Actor:
Jimmy Baio
Position Portrayed:
Pitcher
Played for:
The "Bad News" Bears
Why you

should

vote for him:
Chachi residue.
Why you

should not

vote for him:
How good a Pitcher could he have been if they didn't take him to Japan?
{youtube}
c2TcT9JairA
{/youtube}