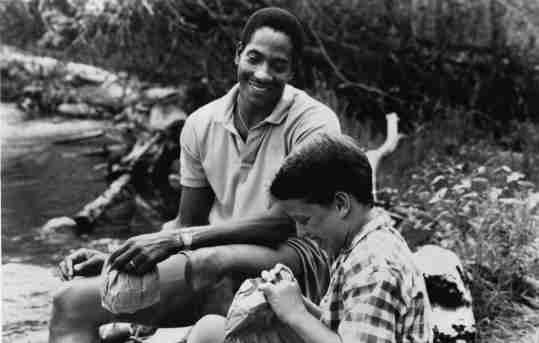 Seriously? An NBA player is going to stop playing professionally in protest so that the United States will stop their nuclear program? What kind of movie is this, and who thought it would work? At least they got a real NBA player, which is frankly the best praise we can come up with.
The Bullet Points:
Movie Appeared:
Amazing Grace and Chuck (1987)
Actor:
Alex English
Position Portrayed:
Small Forward
Played for:
New York Knicks
Why you

should

vote for him:
The only reason we can come up with is that you were a major Denver Nuggets fan in the 1980's.
Why you

should not

vote for him:
Again we state; no NBA player would ever do this. Actually, we don't think a D-League player would do this.
{youtube}
6IzcNRpYGxc
{/youtube}