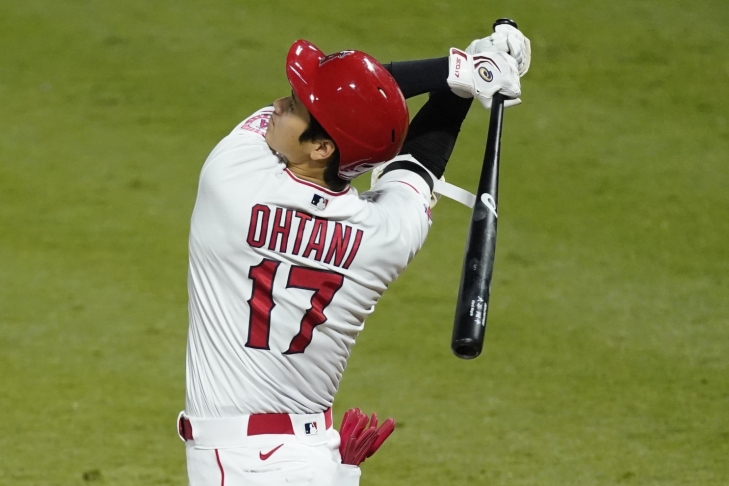 The process continues.
We here are Notinhalloffame.com have plans to create our own set of post-season awards, which we will look back and retroactively present from 1901 on. That will take a while, but it has never stopped us before!
Our awards are not be league specific.
Now it is time for our 2021 positional awards.
We will be awarding a positional player of the year, but not only that, offer up the runner-up and second runner-up, meaning that we will have First, Second and Third All-MLB players.
Let's work our way around the diamond and award the best of the best in Baseball!
*Please note that to qualify, a player must appear in that position at least 50% of the time.
Designated Hitter of the Year (First Team All-MLB): Shohei Ohtani, Los Angeles Angels. 4.9 bWAR, 5.1 fWAR, 138 H, 46 HR, 103 R, 100 RBI, 26 SB, .257/.372/.592/.965.
Ohtani was named our 2021 MVP, and when he was not Pitching, he was the Angels' DH. The Japanese sensation appeared as a DH in 126 Games.
Second Team All-MLB: Designated Hitter: Yordan Alvarez, Houston Astros. 3.2 bWAR, 3.7 fWAR, 149 H, 33 HR, 92 R, 104 RBI, 1 SB, .277/.346/.531/.877.
Alvarez is two years away from his Rookie of the Year, and this year he exceeded the power numbers from his 2019 campaign. Alvarez was the DH in 98 of his 144 Games.
Third Team All-MLB: Designated Hitter: J.D. Martinez, Boston Red Sox. 3.0 bWAR, 2.9 fWAR, 163 H, 28 HR, 92 R, 99 RBI, 0 SB, .286/.349/.518/.867.
An All-Star for the fourth time, Martinez led the AL in Doubles (42), and broke past his poor 2020. He played 113 of his 148 Games at DH.