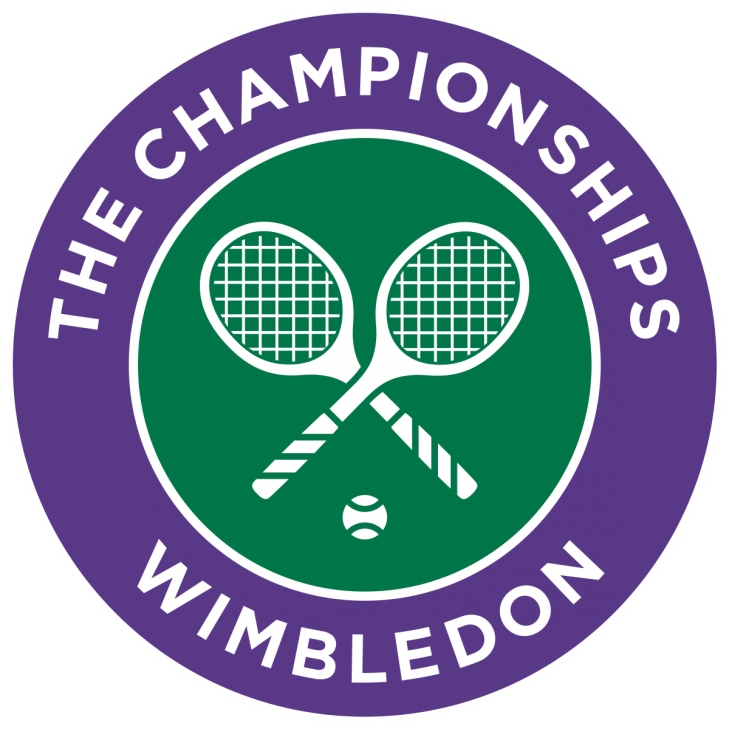 Of the four major tennis grand slams, Wimbledon is the oldest and most prestigious. It dates all the way back to 1877 and was closely followed by the US Open, which was established in 1881. There's something about the English competition that sparks a tennis fever throughout the nation, and many people feel a connection to the grass-based tournament. With Wimbledon right around the corner, it is a great time to start getting excited about it. Here are some ways you can prepare for this historically and culturally rich event.
Learn About Wimbledon's History
The spot where The Championships, Wimbledon became famous and grew into the marquee event it is today was originally known as the All-England Croquet Club. It was in 1876 that people began playing lawn tennis there, and the location soon became known as the All-England Lawn Tennis and Croquet Club.
The only event held at the inaugural competition the following year was Gentleman's Singles, which was contested between 22 players. Men played three sets at this time, and the first-ever winner was Spencer Gore after he prevailed over William Marshall. Tennis surged in popularity in the years that followed, and croquet was gradually phased out at the club altogether. Ladies' tennis was added in 1884, and the first competition was won by Maud Watson. She received a silver flower basket for her efforts.
In the early decades of the competition, it had a strange format that would be unheard of today. The reigning champion was only required to play in the final each year and would come up against the finalist of the tournament format. For a long period of time, the event was only open to amateur players. This changed in 1968 when the open era began and created all the Hall of Fame players known today. Despite being a quintessentially British event and engrained in the country's culture, few British players have found success in the tournament over the years.
Go out and Enjoy the Real Thing
One way to get in the mood for Wimbledon is to go out and get playing tennis, yourself. The competition is set during the height of summer, and people are usually perked up by the increased levels of vitamin D they are getting. By venturing out into the sunshine for some intense physical exercise, you can boost your happiness levels while also preparing for Wimbledon.
You could try to recreate the old days of the London tournament when it was only contested by amateurs. Devise a tournament format with some mates and have a fun day out at the courts as you compete to win the top honours. If you've never played tennis before, now could be the perfect opportunity to learn. In fact, it's never too late to get into a sport, and there are lessons available for people of all abilities.
Play Tennis Games Virtually
If you don't have access to tennis courts or are simply unable to get out and about, a fantastic alternative is to play computer games. Tennis has been represented countless times in a digital format over the years. Indeed, the first game ever invented, Pong, was based on tennis. The graphics and gameplay have improved massively since that 1972 offering from Atari, and there are now some highly immersive and engaging options out there to choose from.
For console players, EA Sports created a couple of offerings in Grand Slam Tennis and Grand Slam Tennis 2, released in 2009 and 2012 respectively. The games gave players the chance to play at Wimbledon as current stars or legends of the game. There are plenty of options for mobile players as well. These include titles like Stick Tennis and Tennis Club Story.
It seems that no subsection of the gaming industry has been forgotten about when it comes to tennis games, as there are also a few games to choose from in the online casino industry. One of the most notable free online slots to get people in the mood for Wimbledon is Centre Court from Microgaming. This features the iconic green colours of the competition, along with tennis stars dressed in white. Fans of this game may also enjoy other sports titles like Badminton Champion and Football Glory. Once players have got the hang of these titles for free, they can then even go on to play for real money.
Using a combination of all of these methods should help get you ready for Wimbledon this summer. As a final note, you could also check out some classic videos from the tournament to hype yourself up even more. There are too many notable moments to choose from, but Andy Murray and Roger Federer's 15-minute game from 2015 could be a good place to start, with that iconic game being up there with the best of all time.