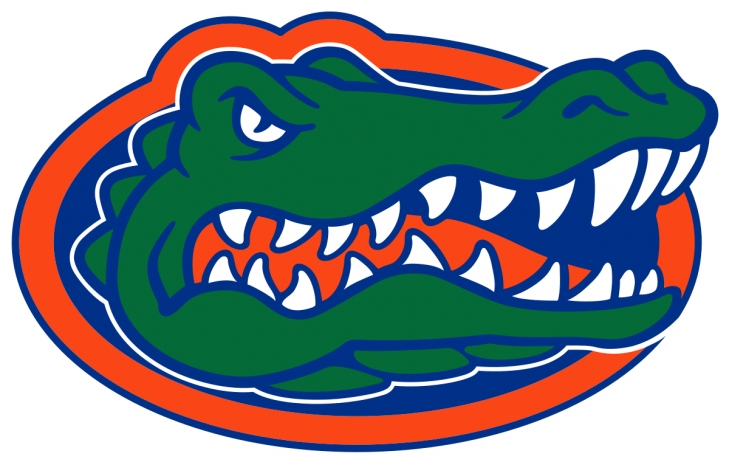 Regular visitors of Notinhalloffame.com know that we are slowly working on the top 50 of every major team in the NHL, NBA, NFL and MLB. Once that is done, we intend to look at how each team honor their past players, coaches and executives. Eventually, we plan to do that for the major colleges in the NCAA. As such, it is news to us that the University of Florida has announced the nine members of their Athletic Hall of Fame Class of 2020.
The new members are:
Andrew DeClercq, Men's Basketball (1991-95). DeClerq was a member of the Florida's 1994 Final Four Team, and he was selected to the First Team All-SEC squad the following year. He started 128 Games for the Gators, which is still a school record. DeClercq later played a decade in the NBA with runs in Golden State, Boston, Cleveland and Orlando.
Billy Donovan, Men's Basketball Coach (1996-15). Donovan led the Gators to back-to-back National Championships in 2006 and 2007, and was in the Final Four in two other years. Donovan is a six-time SEC Champion and three-time SEC Coach of the Year.
Shaune Fraser, Men's Swinning and Diving (2006-10). Fraser was a three-time NCAA Champion (200-yard Butterfly in 2009 & 2010 & 200-yard Freestyle in 2009). Fraser was a seven-time individual SEC Champion and had 27 All-American honors, a school record. Fraser was also a two-time Olympian, representing the Cayman Islands (2004 & 2008).
Brandon James, Football (2006-09). James was a two-time National Championship Game winner with the Gators, and he was named the 2008 Special Teams Player of the Year. James is the only player in SEC history to have 4,000 combined Return Yards.
Miriam Kevkhishvili, Women's Track & Field (2007-10). Kevkhishvili won five individual NCAA records (Indoor Shot Put 2008-10 & Outdoor Shot Put 2009-10) and helped Florida win the 2009 SECE Outdoor Championships and 2010 SEC Indoor Championships.
Hamid Mirzadeh, Men's Tennis (2001-05). Mirzadeh was a five-time All-American and helped the Gators win two SEC Titles (2003 & 2005).
Brandon Spikes, Football (2006-09). Spikes helped Florida win two BCS Championships, and he was a two-time All-American. The Linebacker was a Finalist for the Chuck Bednarik Award (2009), Lombardi Award (2008), and Butkus Award (2008 & 2009). Spikes would play professionally for seven seasons with the New England Patriots and Buffalo Bills.
Genna Spofforth, Women's Swimming and Diving (2006-10). Spofforth led the Gators to an SEC Championship in 2009 and a National Championship in 2010. She is a seven-time individual NCAA Champion (100-yard Backstroke 2008-10, 200-yard Backstroke 2007-09 & 200-yard Freestyle Relay 2010) and earned 25 All-American honors. Spofforth represented Great Britain in the 2008 and 2012 Olympics.
Tim Tebow, Football (2006-09). Tebow is the third former Gator to be honored this year who was part of two National Championship Teams. The Quarterback was the first sophomore to win the Heisman, and he was a Finalist for it two other times. Tebow also won the Maxwell Award twice, and is also a two-time SEC Offensive Player of the Year. Tebow threw for 9,286 Yards and 88 Touchdowns and rushed for 2,947 Yards and 57 Touchdowns.
The date and location of the ceremony, has yet to be determined.
We here at Notinhalloffame.com would like to the impending members of the University of Florida Athletic Hall of Fame.