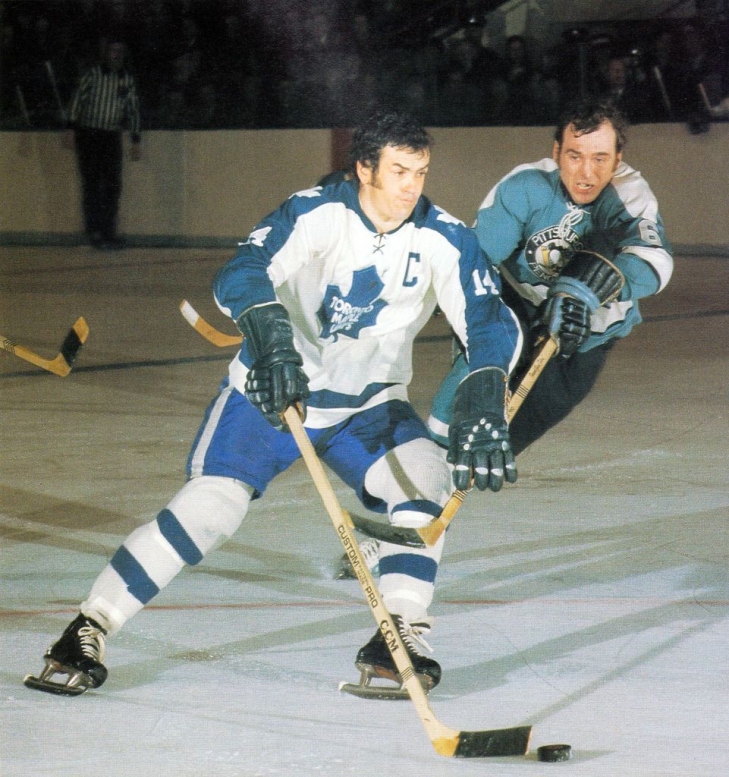 Dave Keon made an immediate impact in the National Hockey League, making the Toronto Maple Leafs straight out of junior. Keon scored 45 Points, winning the Calder Trophy, and his solid two-way play made him an instant celebrity in Toronto.
The Center had an effortless backhand and a booming shot. As good as his offense was, Keon was one of the best offensive defensemen of the 1960s and a demon on the penalty kill. A two-time Second Team All-Star, Keon twice led the NHL in Short-Handed Goals (1968-69 & 1970-71) and had 31 in total with the Leafs. Incredibly, that number is not as impressive as the 75 total Penalty Minutes in the 1,062 Games he played in Toronto.
Keon won the Lady Byng Trophy as the NHL's most gentlemanly player twice (1962 & 1963) and was in the top four in voting seven other times. The Maple Leafs won four Stanley Cups in the 1960s, with Keon playing a vital role in all of these wins, peaking with a Conn Smythe Trophy in the 1967 win.
In the 1970s, Keon feuded with Toronto owner Harold Ballard, who held his rights after his contract expired in 1975. Since Ballard set unreasonable terms for compensation, Keon had to continue his career in the WHA. It would be decades before he would ever reenter the Leafs fold in any capacity.
Keon was chosen for the Hockey Hall of Fame in 1986. Keon would not accept having his name honored by the team, but his number 14 was retired by the team in 2016.