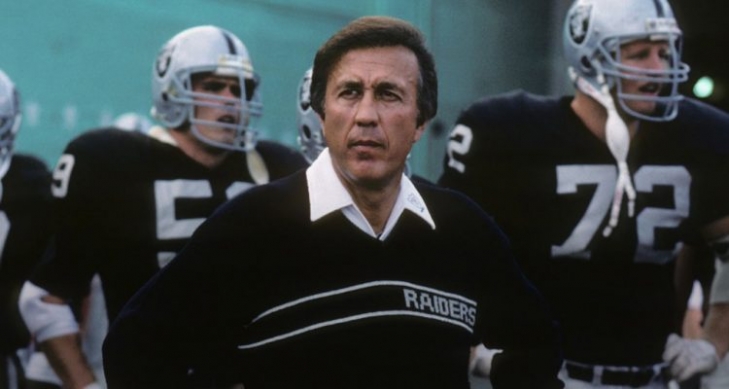 Recently, the Pro Football Hall of Fame made its announcement as to how it would go forward with Senior, Coach and Contributor candidates, as they stated they would have one Finalist going forward in the next four years. We already know who the Coach and Senior candidates are for the 2021 Class, which are Tom Flores and Drew Pearson respectively.
Flores was a Finalist in 2019, and was a 2020 Centennial Slate Finalist. The first Hispanic Coach of the NFl, Flores had a career record of 105-90 with the Oakland/Los Angeles Raiders & the Seattle Seahawks, taking the former to two Super Bowl Titles (XV & XVIII).
The Hall faced backlash when Jimmy Johnson and Bill Cowher appeared to have leapfrogged Flores and six-time Finalist, Don Coryell. Coryell has long since passed, but Flores is still alive at 88, and was upset about his snub last year, especially after being told by Hall of Fame President, David Baker, that he was a "shoe-in".
Pearson was never a Finalist in the Modern Day Committee, and like Flores, he too was on the Centennial Slate list of Finalists. Pearson played for the Dallas Cowboys from 1973 to 1983 and he was a three-time First Team All-Pro and the Receiving Yards leader in 1977. He helped Dallas win Super Bowl XII, and was a member of the 1970s All-Decade Team. He had 7,822 Yards with 48 Touchdowns over his 11-year career.
Pearson was filmed watching the 2020 Hall of Fame 100thAnniversary selection show. He was clearly crushed by his omission, and felt that the hall did him wrong. Based on the fact that it was a two-hour show, and he had to wait until the end to learn for certain that he wasn't selected. The pain had to have come early, as in the show's first segment, fellow Wide Receiver, Harold Carmichael came to accept his gold jacket. It had to be evident to Pearson, and those watching that if he hadn't already known that he was being inducted, it was unlikely that he would be.
Pearson in ranked #28 on our latest Notinhalloffame.com Football list. We do not rank Coaches at this time.
Please keep in mind that this is not a guarantee that both will be inducted by the Pro Football Hall of Fame, although it seems inconceivable that they will not be chosen.
We cautiously offer our congratulations to Flores and Pearson at this time, and hope that the Pro Football Hall of Fame committee will do the right thing.