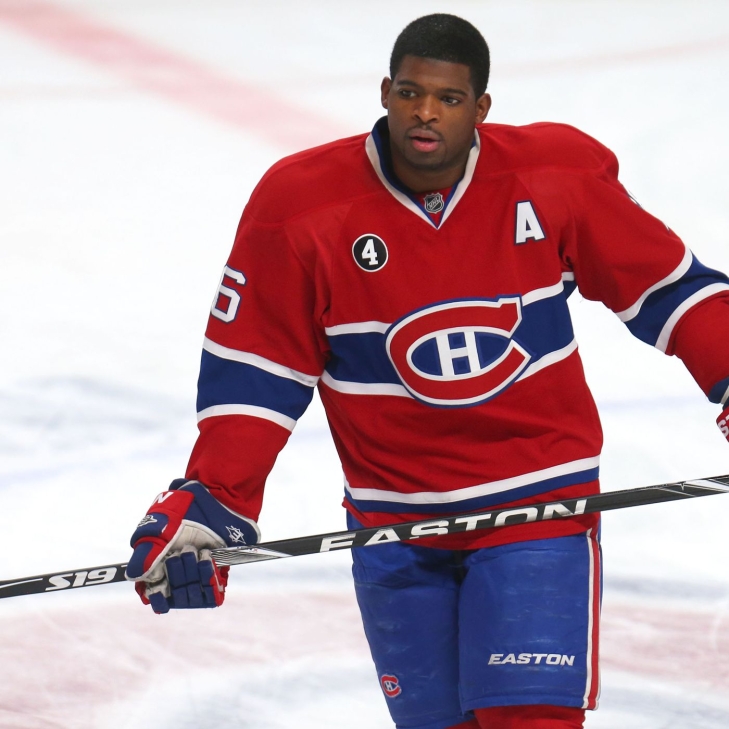 Hours after we learned of the retirement of Zdeno Chara, another major Defenseman is calling an end to his life as professional Hockey player.
P.K. Subban, who was one of the most dynamic Canadian-born defensemen over the last fifteen years is hanging up the skates at the age of 33.
From Toronto, Subban won two Gold Medals in World Junior Hockey action, before he joined the team that drafted him in the second round in 2007, Montreal. Subban was an All-Rookie in 2010-11, and two years later in the strike-shortened 2012-13 campaign, he won the Norris Trophy on the strength of a 38 Points in 42 Games. With the Habs, Subban was a First Team All-Star not only in his Norris year, but also two years later.
In a shocking trade, Subban was sent to Nashville in a deal that saw fellow defensive star, Shea Weber go the other way. Subban remained strong in his new environment, collecting Second Team All-Star honors in 2018, a year after he propelled the Predators to their first Stanley Cup appearance. The charismatic superstar concluded his career with two seasons in New Jersey, where he won the King Clancy Award in what is his now his final year.
In addition to his two Golds as a Junior, Subban won Gold for Canada in 2014 Olympics.
Subban will be eligible for the Hockey Hall of Fame in 2025.
We here at Notinhalloffame.com would like to wish P.K. Subban the best in his post-playing career.