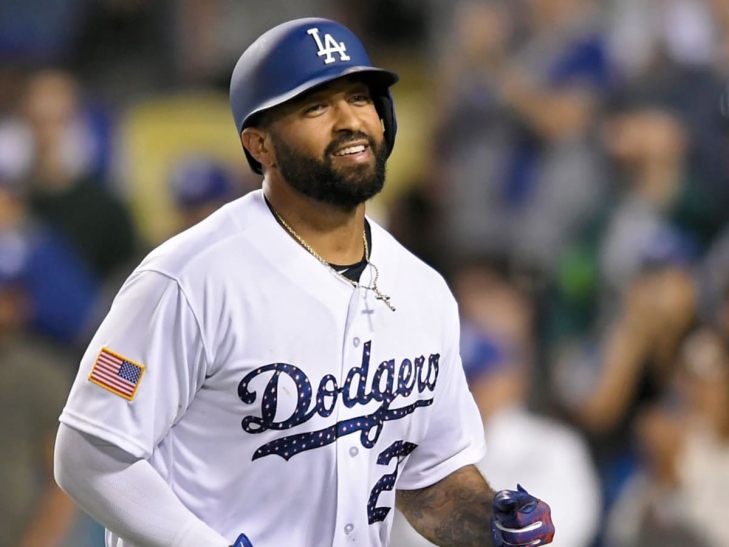 Matt Kemp had an interesting career, and if you watched him in 2011, you might have thought this was a potential Hall of Famer.
Kemp joined the Los Angeles Dodgers in late 2006 after three years in the Minors, but it was not for another two seasons that he established himself as an everyday Outfielder. Breaking out in 2009 with a 26 HR/101 RBI/34 SB year where he won the Silver Slugger and Gold Glove, Kemp was tenth in MVP voting, and Los Angeles thought they had a potential megastar. After a decent 2010, Kemp had one of the best seasons of a player who didn't win the MVP. Kemp's 2011 saw him finish one Home Run shy of a 40/40 year, but he still led the NL in taters. Adding a second Gold Glove and Silver Slugger, Kemp also led the NL in Runs (115), RBIs (126), and OPS+ (176). It was a phenomenal year, but that was the only campaign Kemp would have that could be categorized as such.
Kemp was still a good power hitter, belting 20 or more Home Runs six more times, but he only stole 42 more Bases after his 40 SB year. The Dodgers traded Kemp to San Diego after the 2014 Season, and he bounced around with stops in Atlanta, Los Angeles for a second time, Cincinnati and Colorado, finishing with good power numbers of 287 Home Runs and 1,031 RBIs.