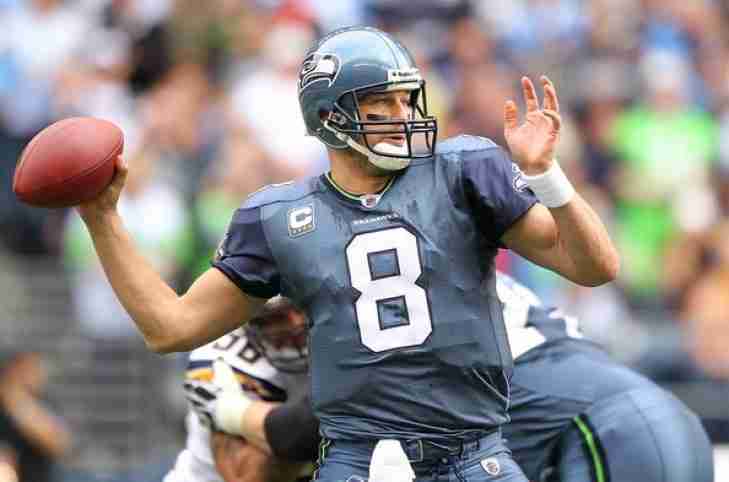 This has gone relatively unnoticed but another former Pro Bowl Quarterback has called an end to his playing career. Matt Hasselbeck has announced his retirement from the game and will begin work as an analyst for ESPN.
Coming out of Boston College, Hasselbeck was drafted in the sixth round of the 1998 draft by the Green Bay Packers and would be traded two years after in a trade to the Seattle Seahawks, where his former coach, Mike Holmgren, was now at.
Taking over as the full time starter for good in 2003, Hasselbeck would go to his first of three Pro Bowls and for a six year stretch was viewed as one of the better pivots in the National Football League.
Injuries would take its toll on Hasselbeck but he would be a very capable reserve with the Tennessee Titans and later the Indianapolis Colts, who released him after this season.
Matt Hasselbeck retires with 3,222 Completions, 5,330 Attempts with a 60.5 Completion Rating. He finished with 36,638 Yards with 212 Touchdown Passes. He will be eligible for the Pro Football Hall of Fame in 2021, but is unlikely to get past a preliminary induction.
We here at Notinhalloffame.com would like to congratulate Matt Hasselbeck on his great NFL career and wish him the best in his new role at ESPN.