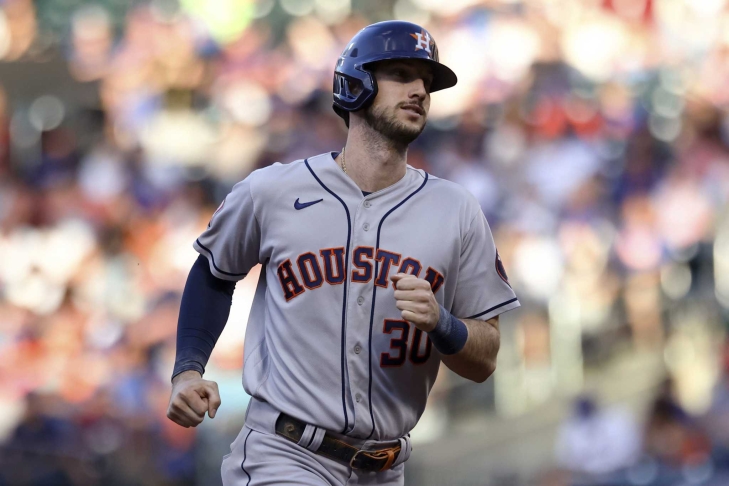 The Fifth Overall Pick in 2015, Kyle Tucker worked his way in three years to the make it to the Astros, but he only batted .141 in his brief stay. 2019 was a little better, batting .269 in 67 At Bats, but the shortened 2020 season was when Tucker was there to stay.
In 58 Games in that COVID-plagued year, Tucker led the AL in Triples (6), batted .268 with 9 Home Runs. The Astros made it to the World Series, albeit in a losing effort, but it looked like Tucker was on the verge of a breakout; and he was.
The Astros won the Pennant again (though again lost) and Tucker was a much bigger contributor. Powering 30 Home Runs, with a .294 Batting Average, Tucker was 20th in MVP voting, was named an All-MLB Team 2 Selection, and had an even better 2022. Tucker matched his 30 Home Runs, but had more RBIs (107), won a Gold Glove and Silver Slugger, and again was named to the All-MLB Team 2 squad. The Astros and Tucker won the World Series in 2022, and the Rightfielder is one of the lynchpins of a team that could be a dynasty.
Tucker enters 2023 as a potential MVP and is the heart of a team that could win it all again.