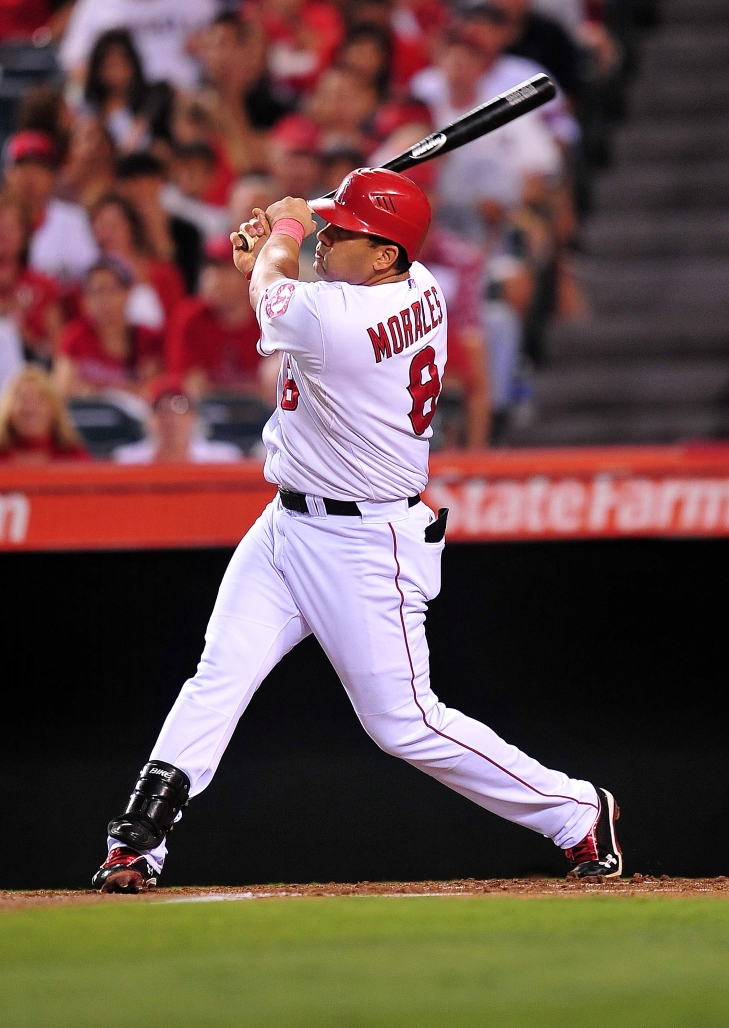 Another day, another retirement, though today it is in the world of baseball as Kendrys Morales, who last played for the New York Yankees has announced that his playing career has come to an end.
From Cuba, Morales defected in 2004, and he would enter the Majors in 2005 with the Los Angeles Angels. He would have a breakthrough season in 2009, where he finished fifth in MVP voting with a 34 Home Run, 108 RBI season while batting .306.
As good as 2009 was, he would have his most infamous moment the year after. Morales hit a walk-off Home Run against the Seattle Mariners and when he arrived at home plate to greet his teammates he jumped up in the air and landed awkwardly shattering his right leg. Morales missed the rest of the year and all of the 2011 season.
Morales returned with a 22 Home Run Season in 2012, and had another 23 Homers in a season with the Seattle Mariners. After a brief stop in Minnesota, Morales had a comeback year in Kansas City, where in 2015, he helped them win the World Series, and as their Designated Hitter, he won the Silver Slugger and the Edgar Martinez Award. He had another 30 Home Run year with the Royals in 2016, and had back-to-back years of 20 plus taters for the Toronto Blue Jays. He finished his 2019 campaign split between Oakland and the Yankees.
Morales retires with 1,289 Hits and 213 Home Runs. He will be eligible for the Baseball Hall of Fame in 2025, but is unlikely to garner any votes. This should not take away from what was a fine baseball career. We wish Morales the best in his post-playing career.