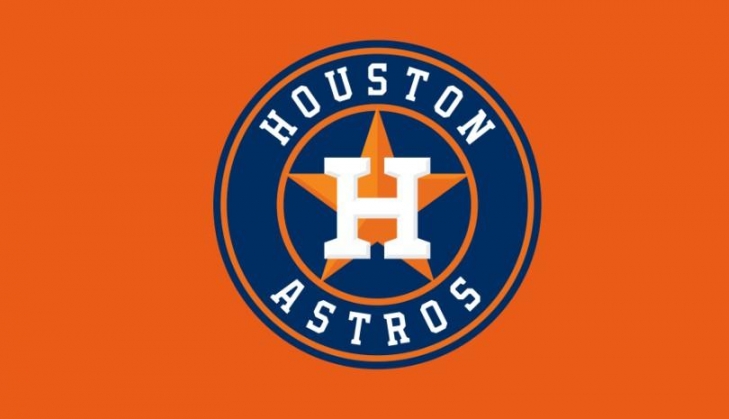 As most of the regular visitors to Notinhalloffame.com are aware we are (very) slowly putting together our top 50 players of every franchise in the "Big 4" of North American sports. After that is completed we will take a look at how each organization honors their past players and executives.
As such, it is very newsworthy to us that the Houston Astros have announced during their FanFest that their physical Hall of Fame will open in Home Run Alley at the start of the 2019 season. The Astros, who have been around for 57 seasons and won their first World Series in 2017. The first Hall of Fame Class will comprise of 16 members and they will be officially inducted on the weekend of Aug 2-4. All of the members of the new class will be introduced in a pregame ceremony on August 3, prior to their home game against the Seattle Mariners.
The inaugural Houston Astros Hall of Fame Class consists of:
Bob Aspromonte (1962-67): Known affectionately in Houston as "Aspro", Aspromante was taken third overall in the Expansion Draft and was an original Colt 45. With the distinction of being the first ever batter in franchise history, he would also record the first Hit and Stolen Base for the team. A member of the Colt .45's/Astros for seven seasons, Aspromante was the team's starting Third Baseman and recorded 925 Hits and would twice lead all National League Third Basemen in Fielding Percentage.
Jeff Bagwell (1991-2005): The Rookie of the Year in 1991, Jeff Bagwell played his entire career with Houston where he would be named to four All Star Games and was named the National League MVP in 1994. A three time Silver Slugger, the First Baseman crushed 449 Home Runs with 1,401 RBIs and a Slash Line of .297/.408/.540. Bagwell entered the Baseball Hall of Fame in 2017 and became the second person to enter as an Astro.
Craig Biggio (1988-2007): Craig Biggio made history in many ways for the Houston Astros as he was the first (and only) player to collect 3,000 Hits for the team and in 2015 was the first man to wear a Astros cap in the Hall of Fame. An All Star seven times, Biggio had power (291 Home Runs), speed (414 Stolen Bases) and excellent defensive versatility as he played Catcher, Second Base and Outfield for the team. He was also a four time Gold Glove recipient.
Jose Cruz (1975-87): Cruz played 13 seasons for Houston where in 1983 he would lead the National League in Hits. He had 1,937 overall for Houston where he also had 138 Home Runs with 288 Stolen Bases and a .292 Batting Average. Cruz was also an All Star twice, the first of which in 1980 would see him finish third in MVP voting.
Larry Dierker (1964-87): Dierker pitched for the Astros for 13 years where he went 137 and 117 with 1,487 Strikeouts and two All Star Game appearances. From 1997 to 2001 Dierker was the Astros' Manager where he had a record of 435 and 348 and was named the Manager of the Year in 1998. He also served as a Broadcaster for the team for 18 years.
Gene Elston (1962-86): Elston was the voice of the team for the first 25 years of the franchise's existence. In 2006 he was honored with the Ford C. Frick Award by the Baseball Hall of Fame for his contributions to Baseball broadcasting.
Milo Hamilton (1985-2012): Like Elston, Hamilton was also recognized by the Baseball Hall of Fame with the Ford C. Frick Award for excellence in Baseball Broadcasting.
Joe Morgan (1963-71 & 1980): Morgan was a two time All Star with Houston where he first played from 1963 to 1971. He would afterward more famously join Cincinnati where he would help them win two World Series and was named the MVP twice before returning in 1980 for one season. Overall with Houston he would be a two time leader in Walks with 972 Hits, 219 Stolen Bases and 72 Home Runs.
Joe Niekro (1975-85): Niekro is at present the winningest Pitcher in Astros history with 144 Wins. An Astro for 11 seasons, Niekro would have back to back 20 Win seasons in 1979 and 1980 where his 21 Wins in '79 would give him the league lead. He finished 2ndand 4thin Cy Young respectively those two seasons and he would also strikeout 1,178 batters with Houston.
Shane Reynolds (1992-2001): Reynolds was named to the All Star Team in 2000 and in the season before he was the NL leader in BB/9 and SO/BB. Reynolds overall record in Houston was 103 and 86 with 1,309 Strikeouts.
J.R. Richard (1971-1980): Known for his blazing fastball, J.R. Richard led the NL in Strikeouts in both 1978 and 1979 with 1,493 K's overall in his 10 year career, which was all with Houston. In those two aforementioned seasons he finished 4thand 3rdin Cy Young Award voting and he retired with a 107 and 71 record.
Nolan Ryan (1980-88): The all-time Strikeout King of Major League Baseball accrued 1,866 of his career 5,714 as a member of the Houston Astros. While playing there, he would win the ERA title twice and had a record of 106 and 94 with a pair of All Star Games. Ryan was chosen for the Baseball Hall of Fame in 1999 and he serves as an Executive Advisor for the team.
Mike Scott (1983-91): Scott would win the Cy Young Award in 1986 and he made history by throwing a no-hitter in the team's division clinching win. While he could not pitch his team into the World Series, he went 2 and 0 over 18 Innings with a 0.50 ERA earning him the NLCS MVP despite Houston failing to beat the New York Mets. Scott went 110 and 81 with 1,318 Strikeouts over his nine seasons in Houston.
Jim Umbricht (1962-63): Umbricht was an original Houston Colt .45 after being chosen from the Pittsburgh Pirates in the Expansion Draft. He would finish 21 Games in 1962 but received a cancer diagnosis in the offseason and underwent surgery in March of 1963. Miraculously, he made the opening day roster and pitched the season but the cancer was never cured and by November of that year it had spread to his chest and was diagnosed as uncurable but showed amazing courage until the end. He would die on April, 8. 1964.
Don Wilson (1966-74): Wilson played all nine of his seasons with the Houston Astros where he was an All Star in 1971 and had a record of 104 and 92 with 1,283 Strikeouts. Wilson passed away in 1975 due to carbon monoxide poisoning in his garage and it is believed that he died while intoxicated and it was not a suicide.
Jimmy Wynn (1963-73):Arguably the most underrated player in Baseball, Jimmy Winn played the first 11 of his 15 seasons of his career with the Astros. "The Toy Cannon" was an All Star in 1975 and had 1,291 Hits with 223 Home Runs as an Astro.
In the future, the Astros Hall of Fame Committee will meet annually to determine each new member. Their plan is to induct one or two members each year. At present the Committee consists of Reid Ryan (President of Business Operations), Mike Acosta (Team Historian), Craig Biggio (Former player and current Special Assistant to the GM), Bill Brown (Former Broadcaster and current Astros Community Outreach Executive), Gene Dias (VP of Communications), Larry Dierker (Former Player and Broadcaster), Bob Dorrill (President of the Houston Chapter of SABR), Marian Harper (VP of Foundation Development), Alyson Footer (MLB.com National Correspondent), Brian McTaggart (Astros Beat Writer) and Mike Vance (Baseball and Houston Historian).
We here at Notinhalloffame.com would like to congratulate all of the members of the inaugural class of the Houston Astros Hall of Fame for earning this prestigious honor.