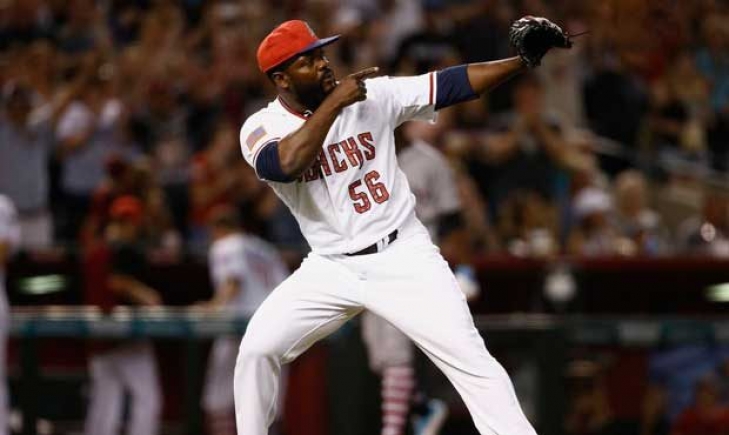 Fernando Rodney had one of the more unique celebrations after a save, as he mimicked shooting an arrow from the mound. As he is a member of the 300-Save club, we got to see it often.
Rodney had a long career, 17 years in total, playing for Detroit (2002-09), Los Angeles (AL) (2010-11), Tampa Bay (2012-13), Seattle (2014-15), Chicago (NL) (2015), San Diego (2016), Miami (2016), Arizona (2017), Minnesota (2018), Oakland (2018-19) and Washington (2019). A four-time All-Star, Rodney twice led the American League in Games Finished, and when he was a Mariner, he won the Saves Title with 48. He would have five other seasons where he had at least 35 Saves.
The Dominican never started any of his 951 Games but did finish 590 of them with 327 total Saves.
Rodney closed off his MLB career with the Nationals, winning a World Series Ring.