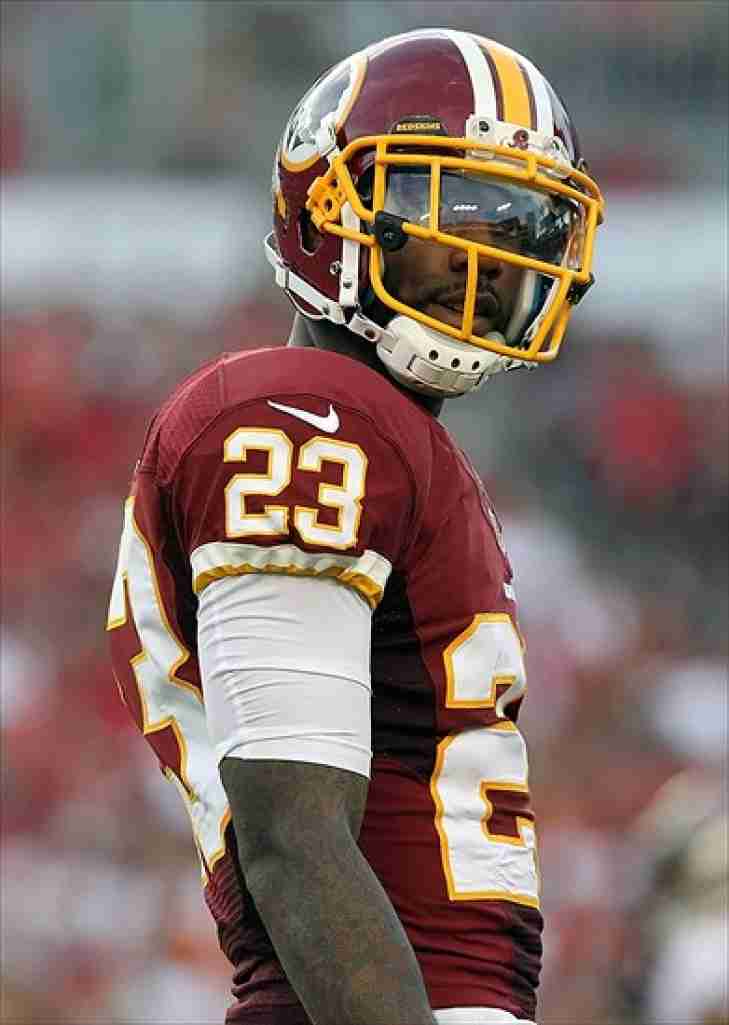 We have another significant retirement in Pro Football as DeAngelo Hall of the Washington Redskins has announced that he is done playing pro football.
Hall spoke modestly about his career calling it "average" when speaking at the Ryan Kerrigan Leukemia and Lymphoma Society golf tournament. He had more to say about his career being Hall of Fame worthy:
"Not great; on pace to be really good until four years ago. I had a vision of a gold jacket. The injuries the last couple years have been very hard on me, so that's out of the question. Who's to say I can't get in there another way. That's my focus. I still want a gold jacket, whether I get one as an exec, a coach. I'm going to get me a damn gold jacket. Believe that."
Damn, we love that quote!
The eighth overall draft pick in 2004 out of Virginia Tech began his pro career with the Atlanta Falcons where the Defensive Back was chosen for two Pro Bowls (2005 & 2006). After a brief stop in Oakland he signed with Washington where he would spend the last nine and half seasons there. Hall would be chosen for his third Pro Bowl in 2010.
Hall retires with 43 Interceptions over a 171 Game career.
We here at Notinhalloffame.com wish DeAngelo Hall the best in that chase for the gold jacket!