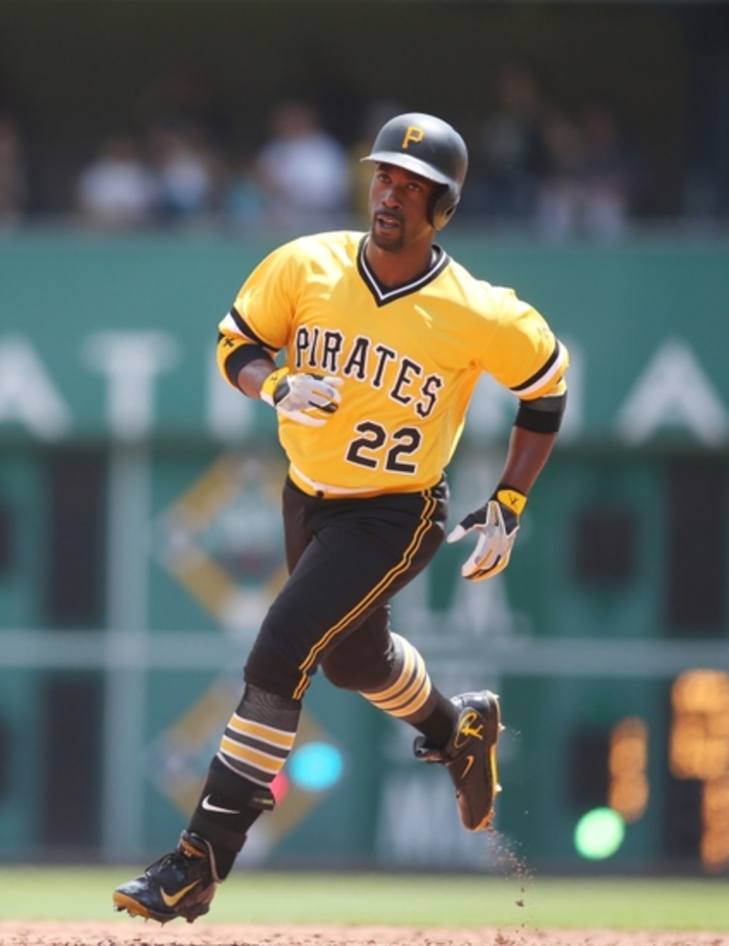 Andrew McCutchen was a former First Round Pick (11h Overall in 2005), and four years later, after tearing it up at every Minor League level, he took over in Centerfield for the Pirates.
McCutchen finished fourth in Rookie of the Year voting, and two years later, he went to the first of five consecutive All-Star Games. Growing into the top Centerfielders in the National League, McCutchen showed power, with seven straight 20-Home Run years, speed with five consecutive 20-Stolen Base seasons, and he hit over .300 three times, including winning an On Base Percentage in 2014 (.410).
A four-time Silver Slugger, McCutchen had four top-five finishes in MVP voting and won the MVP in 2013 when he had a 24-HR year with a Slash Line of .314/.404/.508.
McCutchen's stats slipped after 2015, but he was still a very good player and the heart and soul of the Pirates. Fans were stunned when he was traded to San Francisco before the 2018 Season, ending the popular player's stay in Pittsburgh. With the Pirates, McCutchen had a Slash Line of .291/.379/.487 with 203 Home Runs with 1,463 Hits.