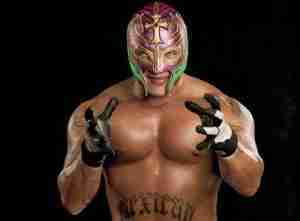 Is it a stretch to say that every wrestler under 5' 7" and 180 pounds owes a debt of gratitude to Rey Mysterio?
Not at all.
Before Mysterio, A 5' 4" wrestler was not going to make it in the world of pro wrestling, but there had never been anyone who flew around the ring like he could. Mysterio turned heads in Mexico in AAA, and the United States noticed, first with Paul Heyman's ECW and in WCW, where he was the top cruiserweight for their duration. When WCW folded, there were many skeptics that thought if the WWE signed Mysterio that they would blow it, but Mysterio was a wrestler that could not be denied.
Mysterio would work with everyone and anyone in the WWE, and while we can question how he was booked, he was without a doubt one of the top wrestlers in his WWE run, and one that all of the performers wanted to work with. His crowning achievement was in 2006, when he won the Royal Rumble by going bell-to-bell, and winning the WWE World Heavyweight Title at Wrestlemania 22.
Mysterio has been off-and-on with the WWE for nearly 20 years, and the masked one looks like he could go another 20 years. If he hadn't passed our 46-year-old threshold, we would have held off as it feels like he could wrestle forever.
How lucky would we be if that was true?