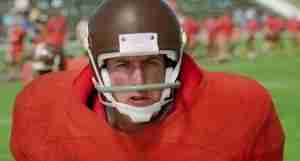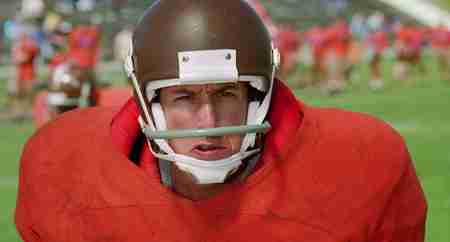 There have been many movies about College Football but there has never been a more dominating player that Bobby Boucher, the water boy turned defensive beast for the South Central Louisiana State Mud Dogs.
Boucher may not have been the cerebrally gifted player to ever visit the gridiron but his inner rage allowed him to deliver the most vicious hits in the NCAA and took a terrible team to the Bourbon Bowl. Boucher's prowess was so strong that the competition relied on playing only defence to keep the home grown Cajun off of the field.
You can do it Bobby! You can play "foosball".
The Fictitious Athlete Hall of Fame is pleased to welcome Bobby Boucher into the Class of 2017.
The Bullet Points:
Movie Appeared:
The Waterboy (1998)
Actor:
Adam Sandler
Position Portrayed:
Linebacker
Played for:
South Central Louisiana State Mud Dogs