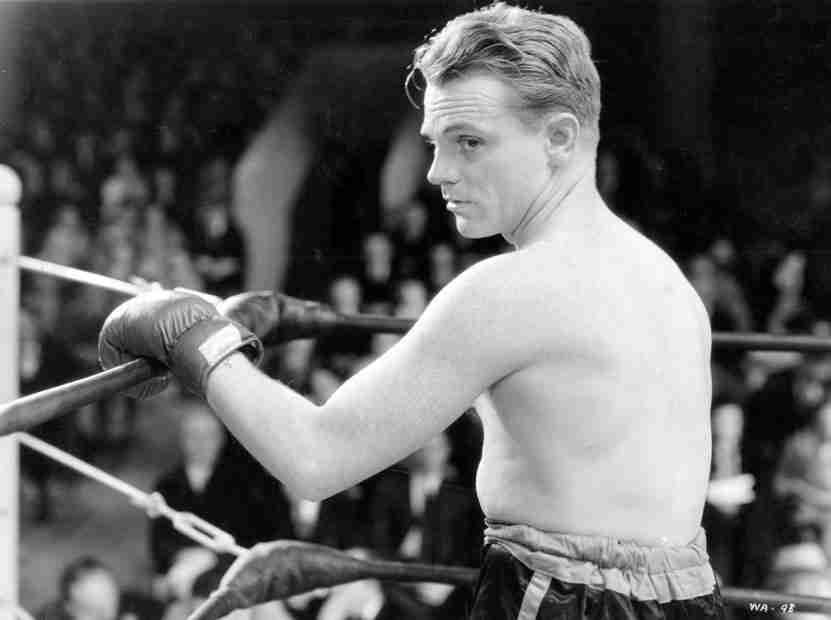 There is something off for us in this movie, yet we can't help but be completely compelled by the James Cagney boxing film, "Winner Take All". First off, Cagney is intriguing no matter the role, but instead of the sad sack boxer at the end of his rope, we have a legit contender who needs a sabbatical due to excessive womanizing and drinking. During that sabbatical Jimmy Kane (Cagney) meets a woman a former nightclub singer who makes him self-conscious about his looks and gets plastic surgery to enhance his appearance that boxing took from him. Now we have a boxer who would rather take on weak opponents and fights in a style to protect his face. It isn't a traditional boxing film for sure, but isn't that a good thing in a way? Oh, he wins the Light Heavyweight Title at the end, for whatever that's worth.
The Bullet Points:
Movie Appeared:
Winner Take All (1932)
Actor:
James Cagney
Role Portrayed:
Boxer
Why You Should Vote For Him:
Cagney is a legend, and this is a very unique film.
Why You Should Not Vote For Him:
We can't really find a lot to like about a boxer afraid to be hit, especially for the sake of vanity.