Eddie Quaid/Packy Glennon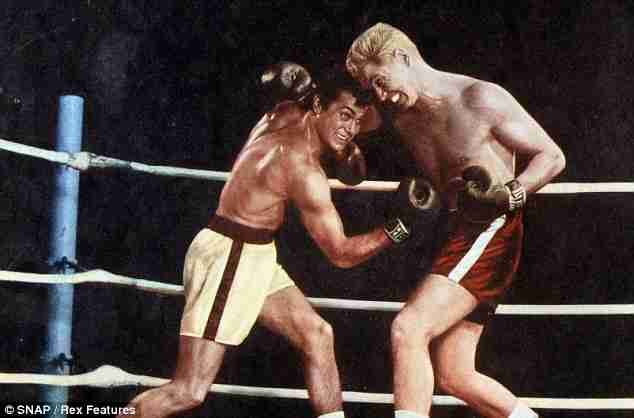 The second (and much better) boxing film starring Tony Curtis, sees him as Eddie Quaid, a Middleweight boxing contender. He is the son of an alcoholic, and former contender named Packy Glennon, and out of respect that is the name he takes on.
Rather than go into to much detail, he becomes the Middleweight Champion of the World and embarks on a three match series with Al Gorski, leading to some of the most brutal fights ever shown on the screen. Saying this, and despite his frame, there has always been something about Tony Curtis that makes us a little hard to lose our suspension of disbelief when he plays an athlete. Maybe it is just us but are we on to something with that?
The Bullet Points:
Movie Appeared:
The Square Jungle (1956)
Actor:
Tony Curtis
Role Portrayed:
Boxer
Why You Should Vote For Him:
This was a decent film, and he won the "trilogy" of fights against his greatest rival.
Why You Should Not Vote For Him:
This character was a little too arrogant for our liking.