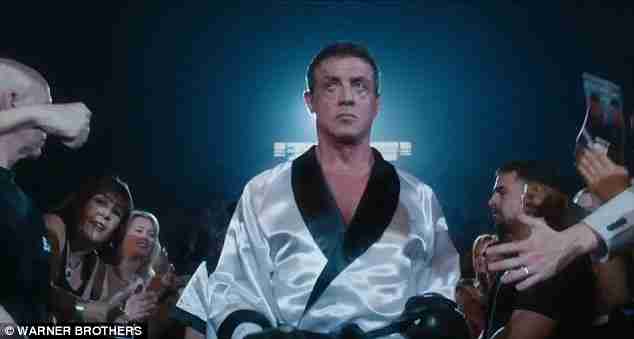 From the fun, though poorly reviewed boxing film, Grudge Match, we have Sylvester Stallone again donning boxing gloves, playing a former Light Heavyweight Champion of the World. Inspired by the Joe Kapp/Angelo Mosca debacle that occurred when the two former (and senior citizens) Canadian Football legends fought in a video that went viral on YouTube, the scenario was replicated in a boxing forum, thus leading to an inevitable fight between the two geriatric pugilists. We won't spoil the ending if you haven't seen it, but the boxing match shown on the film did not do a bad job in entertaining.
The Bullet Points:
Movie Appeared:
Grudge Match (2013)
Actor:
Sylvester Stallone
Why You Should Vote For Him:
This is the guy who was Rocky Balboa!
Why You Should Not Vote For Him:
This film is no Rocky.
{youtube}
VCSRA3YIfKY{/youtube}
Related items