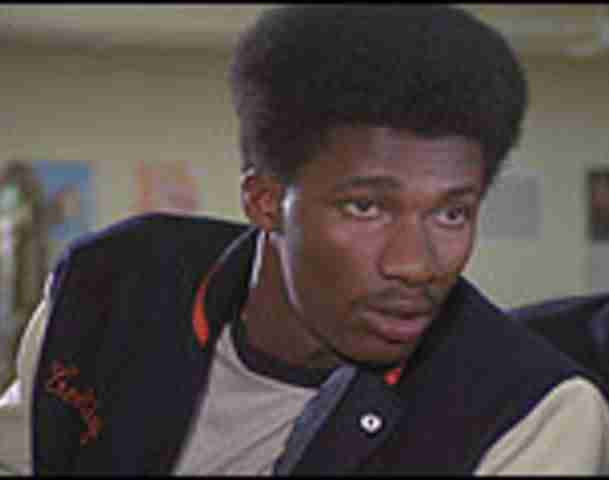 The undisputed star player of Carver, Warren Coolidge was the towering Center whose size and skills made him a favorite of Coach Reeves, but his laziness also made him a constant target. Most of our favorite episodes of the White Shadow; especially the ones where his naivety showed through, leading some of the program's funnier moments. Coolidge was the only character we got to learn anything concrete about after his Carver High days, as he appeared as an orderly in St. Elsewhere and learned that his pro dreams never did materialize. Wait, if Coolidge was on St. Elsewhere, does that mean that Carver High was just a small part of the "Tommy Westphal Universe"?
The Bullet Points:
TV Show Appeared:
The White Shadow (1978-1981)
St. Elsewhere (1984-1988)
Actor:
Byron Stewart
Position Portrayed:
Center
Played for:
Carver H.S.
Why you

should

vote for him:
He was the star player on one of the greatest sports shows ever.
Why you

should not

vote for him:
As the star player, he was not always the star attraction.
{youtube}
jfdO_nxgM2c
{/youtube}