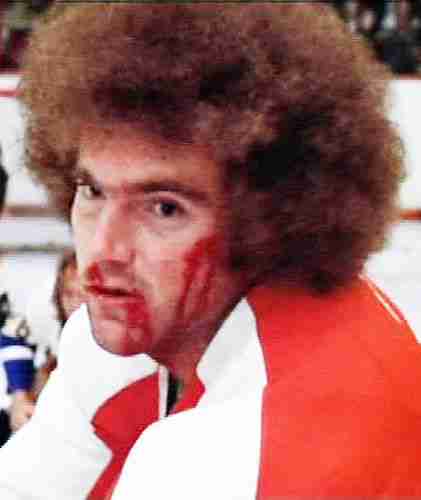 It was Ned Dowd's minor league hockey career that apparently inspired his sister, Nancy to pen what would be an instant sports classic, Slap Shot. Ned was cast as Ogie Oglethorpe, the goon that scared goons. It wasn't a huge role, but we just couldn't leave a character named Ogie Oglethorpe off our ballot.
The Bullet Points:
Movie(s) Appeared:
Slap Shot (1977)
Actor:
Ned Dowd
Position Portrayed:
Enforcer
Played for:
Syracuse Bulldogs
Why you

should

vote for him:
In a movie about goons, he was the one that was feared the most.
Why you

should not

vote for him:
It was not a large role…or even a small one.
{youtube}
2TblwHjHCSw
{/youtube}