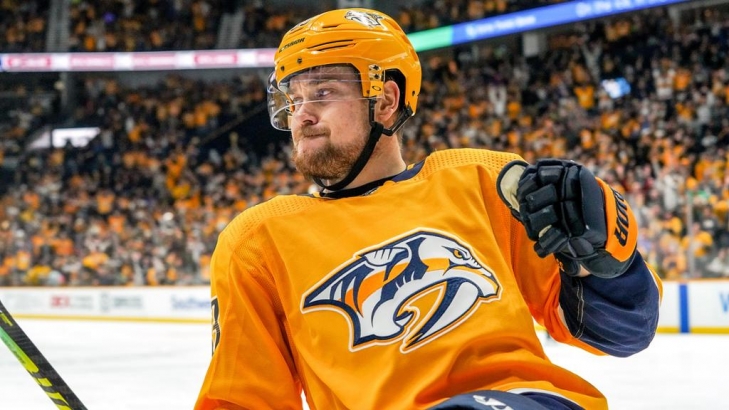 From Sweden, Viktor Arvidsson made it to the Predators for six Games the year he was drafted (2014-15), and the Left Wing would emerge as one of the better penalty killers in club history.
Arvidsson had a mediocre sophomore year but broke out with back-to-back 61 Point seasons in 2016-17 and 2017-18, respectively. Leading the NHL in Short-Handed Goals (5) in the first of those two years, Arvidsson was a large part of Nashville's run to the Finals.
Arvidsson had a 34-Goal year in 2018-19, his best as a Predator, but he slumped afterward, as his next two years saw his Point tallies dip below 30 in both of them.
His career in Nashville ended when he was traded to the Kings in July of 2021.