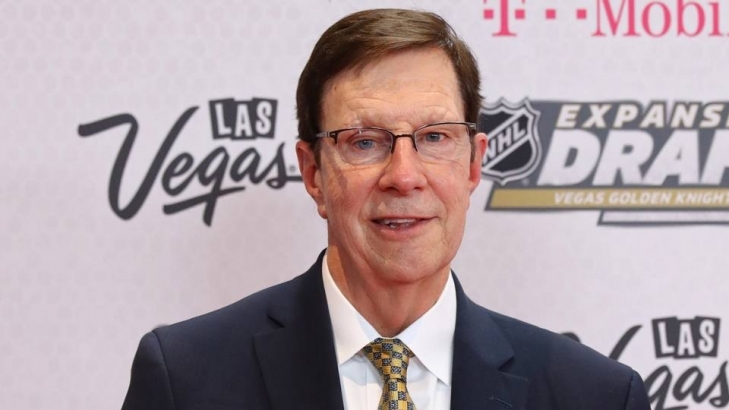 The U.S. Hockey Hall of Fame has announced their Class of 2018 and while this is not exactly a class that is "star-studded" this is group of five who all deserve their place in Eveleth, Minnesota.
Let's look at the new members shall we?
Red Berenson: From Canada, Red Berenson played in the NHL for seventeen seasons and would become a coach immediately after his playing career ended. Berenson won the Jack Adams Award in 1981 while coaching the St. Louis Blues, but he would return to his alma mater, the University of Michigan where he would become their head coach in 1984 and would stay until 2017. He would win 848 Games in NCAA competition and two NCAA Titles (1996 & 1998)
Natalie Darwitz: Darwitz played for the United States on three Olympic Teams (2002, 2006 & 2010) and was on three IIHF World Women's Championship Teams (2005, 2008 & 2009).
Leland Harrington: Harrington played for the Boston Bruins for two seasons in the 1920's and played 32 Games with the Montreal Canadiens in the 30's. He will be inducted posthumously as he passed away in 1959.
David Poile: Poile is the all-time record holder in Wins for a General Manager with 1,333 Wins. Poile served as the Washington Capitals GM for 15 years and took over the same role for the expansion Nashville Predators in 1997, a position he still holds today. He also served as the General Manager for the U.S. World Hockey Championship teams of 1988 and 1999 and the U.S. Olympic Team in 2014.
Paul Stewart: Stewart played 21 Games for the Quebec Nordiques in the 1979-80 season but he would later become a referee in the NHL for seventeen seasons. Stewart is the only American to have played and refereed in the NHL.
We here at Notinhalloffame.com would like to congratulate the newest members of the U.S. Hockey Hall of Fame.