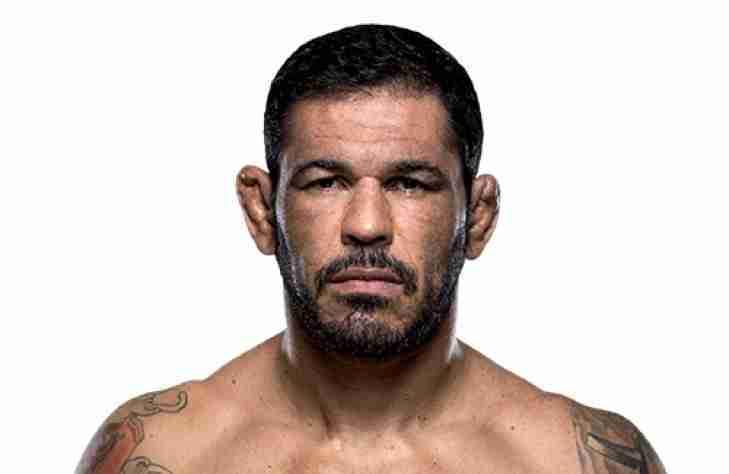 While the UFC does not have a physical Hall of Fame as of yet, we here at Notinhalloffame.com are very much in favor of the Hall's direction, which was instituted last year. This process sees inductees chosen based in the following categories:
The Pioneer Era
:
Specific to those who began their careers before November 17, 2000, when the current rules were largely put into place, is 35 years old and has been retired for at least one year.
The Modern Era
: Specific to those who have turned pro after November 17, 2000.
The Contributors Wing
: Specific for non-fighters.
Fight Wing
: This is for a legendary fight, which has to have take place prior to July 10, 2011.
With this in mind, the UFC is now staggering their announcements (brilliant) to generate more buzz for their Hall of Fame and last night at UFC 198, the 2016 Pioneer Era inductee was announced.
Entering the UFC Hall of Fame is Brazilian, jiu-jitsu specialist, Antonio, Rodrigo Nogueira, more commonly known as "Minotauro".
Nogueira was a staple of the Japanese Pride Promotion and in 2001 he would become their first Heavyweight Champion, a title he would hold for nearly two years. He would make his UFC debut in 2007, defeating Heath Herring and would later become the interim UFC Heavyweight Champion.
He retired with a record of 34-10, was the Wrestling Observer Fighter of the Year in 2002 and is already in the Sherdog and MMA.Freak.com Hall of Fame.
We here at Notinhalloffame.com would like to congratulate Antonio Rodrigo Nogueira for receiving this accolade!