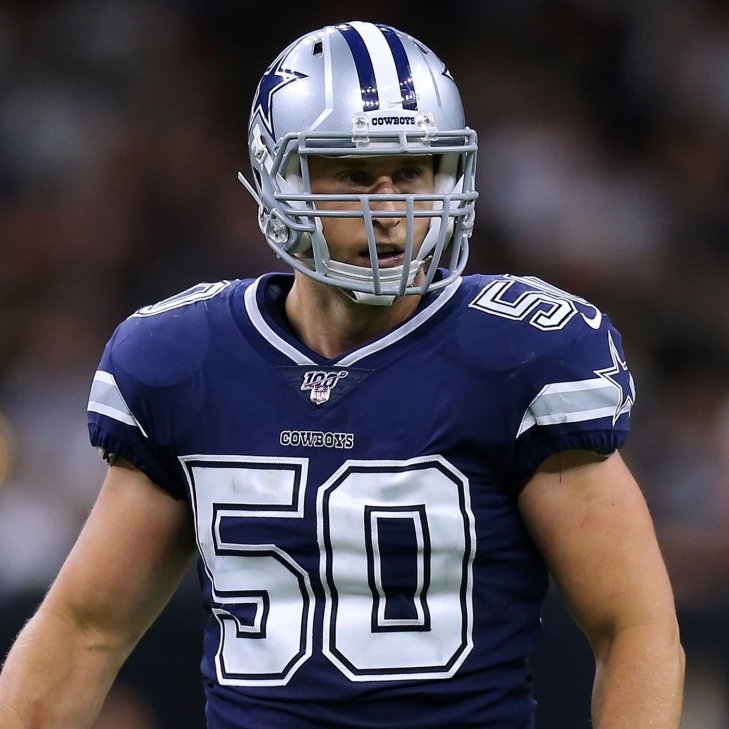 The retirements keep coming in sports, as Dallas Cowboy Linebacker, Sean Lee, is calling it a career after 11 seasons.
Lee arrived in Dallas as a Second Round Pick from Penn State in 2010 and was their starting Middle Linebacker as a sophomore. Lee would lead the NFL in Interception Return Yards (174) in 2013, but a torn ACL took him out of the entire 2014 Season.
Despite the setback, Lee returned to the Cowboys, and put forth the best back-to-back campaigns of his professional career. Lee went to the Pro Bowl with a 128-Tackle year, and in 2016, he improved it to 145 with an Approximate Value of 19. He was so impressive, that he was chosen to be a First Team All-Pro.
Lee played four more seasons, but injury after injury compounded, and he retired after the 2020 Season.
Lee will be eligible for the Pro Football Hall of Fame in 2026, and while he is unlikely to make it, he might make it to the preliminary stage.
We here at Notinhalloffame.com would like to wish Sean Lee the best in his post-playing career.