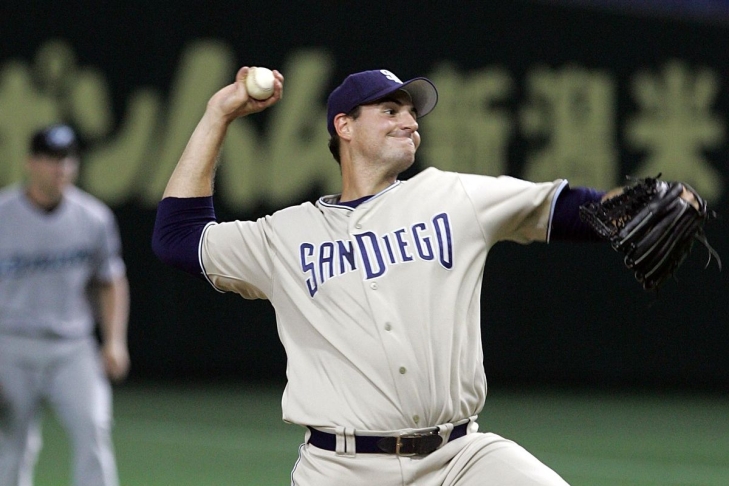 After two years with the Texas Rangers, Chris Young was traded to the San Diego Padres, the team he had his longest tenure.
Young threw over 170 Innings and struck out at least 160 batters in both of his first two seasons as a Padre, going to the All-Star Game in 2007 when he had a 9-8 Record with a 3.12 ERA. Young dealt with injuries over the next three seasons and only appeared in 36 Games in this stretch. He left San Diego for the Mets as a Free Agent in 2011.
With San Diego, Young went 33-25 with a 3.60 ERA and 489 Strikeouts.