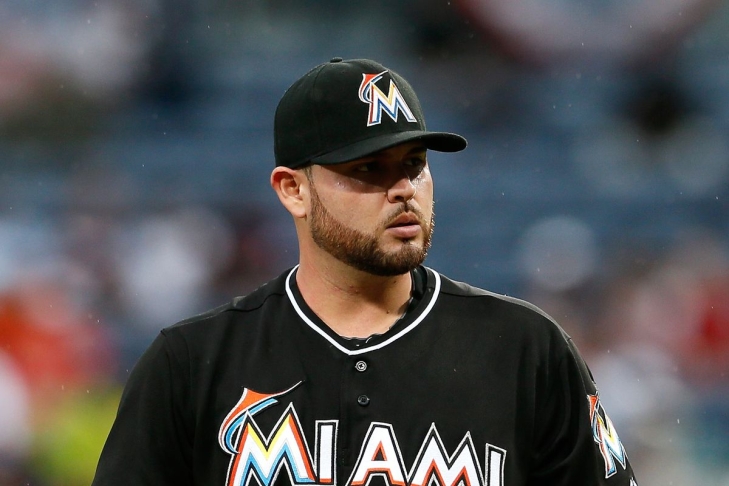 Ricky Nolasco might be one of the tenured Pitchers in Marlins history, though the fact that he was never a staff ace impacts his ranking, especially on a Top 50 list like this.
Nolasco toiled in the Cubs minor league system for four years before being traded to the Marlins before the 2006 Season. In Miami, Nolasco immediately made the Marlins roster, going 11-11, despite an ERA near five. Injured for most of the 2007 Season, Nolasco was back and, over the next five years, was an intriguing Pitcher, winning far more games than he lost, though his ERA was bloated due to the high amount of Hits he allowed. Despite this, Nolasco did not walk many batters and had a Marlins SO/BB of 3.51, which is the highest in franchise history.
Nolasco was dealt to the Dodgers during the 2013 Season, and as of this writing, he is the all-time leader in Wins (81), Innings Pitched (1,225.2), and Strikeouts.