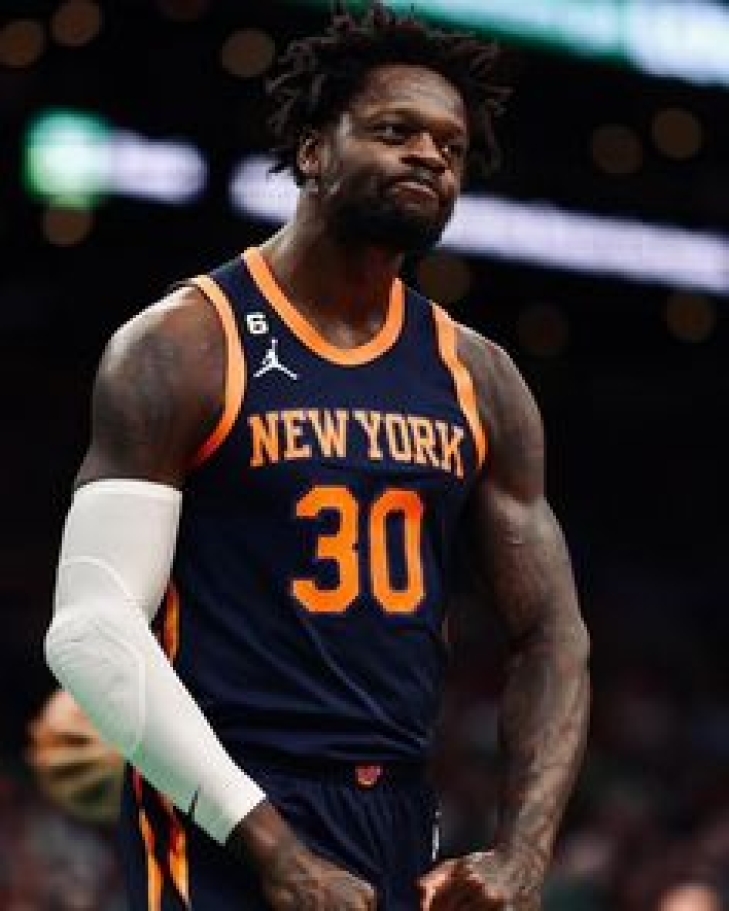 If you are a regular visitor at Notinhalloffame.com, you know that we created the Notinhalloffame NBA Cup, where in every regular season game, we award points (5-4-3-2-1) to the top five performers. This is the third year that we have done this, and Denver's Nikola Jokic won the first two.
To keep everyone regularly in the loop this time, we have decided to give regular updates, starting at when the first player cracked 100 Points, and tell all of you the top ten. We will this going forward with every update as the first player breaches the elevated ten-point threshold afterward.
Here is the current top ten, based on the first player to breach 260 Notinhalloffame Cup Points:
1. Nikola Jokic, Denver Nuggets, 263 Cup Points: 65 Games, 24.3, PPG, 11.9 RPG, 9.9 APG, 1.3 SPG, 0.6 BPG, 31.9 PER, 14.5 WS. (#1 on last ranking)
The two-time defending MVP (and NIHOF Cup Champion) remains at the top, and is the first to break 250 Cup Points. Jokic is leading the league in PER (31.9), Win Shares (14.5), VORP (8.5) and Box Plus/Minus (13.2). He is also averaging a triple-double, is leading the NBA in that stat, and is second in Rebounds per Game.
2. Joel Embiid, Philadelphia 76ers, 256 Cup Points: 59 Games, 33.2 PPG, 10.2 RPG, 4.2 APG, 1.1 SPG, 1.6 BPG, 31.5 PER, 11.2 WS. (#2 on last ranking)
Embiid remains in the number two hole, and is a bona fide MVP contender, and in a dogfight with Jokic. He is currently the scoring leader (33.2) and is second in PER (31.5). Embiid is also in the top five in Wins Shares, VORP and Box Plus/Minus. Could this be the season he takes Philadelphia all the way to a title and finish "The Process?"
3. Jayson Tatum, Boston Celtics, 243 Cup Points: 68 Games, 30.1 PPG, 8.9 RPG, 4.7 APG, 1.0 SPG, 0.8 BPG, 23.4 PER, 9.2 WS. (#3 on last ranking)
Tatum climbed back into the top three. He is still a huge threat to win this award, though the MVP, that he was once in contention for won't fall his way this season. He should finish over 30 Points per Game (he is currently sixth).
4. Giannis Antetokounmpo, Milwaukee Bucks, 240 Cup Points: 57 Games, 31.2 PPG, 11.9 RPG, 5.5 APG, 0.7 SPG, 0.8 BPG, 28.8 PER, 7.9 WS. (#4 on last ranking)
The two-time MVP would have probably been on the top had he not missed a series of Games earlier in the season. He is now a six-time All-Star, and is in the top five in both Points and Rebounds per Game.
5 TIE. Luka Doncic, Dallas Mavericks, 232 Cup Points: 58 Games, 32.9 PPG, 8.6 RPG, 8.2 APG, 1.5 SPG, 0.5 BPG, 29.3 PER, 9.3 WS. (#4 on last ranking)
Doncic is back, and the man who was once in the top spot held on to his rank. He is second in scoring (33.0), and was an early MVP contender, but that may not the case anymore.
5 TIE. Shai Gilgeous-Alexander, Oklahoma City Thunder, 232 Cup Points: 61 Games, 31.4 PPG, 4.8 RPG, 5.5 APG, 1.6 SPG, 1.1 BPG, 27.2 PER, 10.2 WS. (#6 on last ranking)
Gilgeous-Alexander went to his first All-Star Game, and is shattering last year's averages, which were already good. He is currently dealing with some nagging injuries, but you have to imagine just how pathetic the Thunder would be without SGA.
7. Julius Randle, New York Knicks, 225 Cup Points: 74 Games, 25.5 PPG, 10.1 RPG, 4.2 APG, 0.6 SPG, 0.3 BPG, 20.6 PER, 8.2 WS. (#7 on last ranking)
Randle holds in at #7, and currently has a higher PPG (25.2), than his first All-Star year two years ago (24.1).
8. Trae Young, Atlanta Hawks, 222 Cup Points: 66 Games, 26.8 PPG, 3.1 RPG, 10.0 APG, 1.2 SPG, 0.2 BPG, 22.6 PER, 6.3 WS. (#8 on last ranking)
Young is the face of an intriguing Hawks squad, but was unable to make the NBA All-Star Team. This could be the player that intrigues us he most in the next two years.
9. Lauri Markkanen, Utah Jazz, 209 Cup Points: 64 Games, 25.7 PPG, 8.6 RPG, 1.9 APG, 0.6 SPG, 0.6 BPG, 22.5 PER, 8.3 WS. (Not on last ranking)
Markkanen roars back into the top ten with his highest position to date. This unexpected campaign could be a one-off or the start of something special.
10. Domantas Sabonis, Sacramento Kings, 208 Cup Points: 70 Games, 19.0 PPG, 12.5 RPG, 7.3 APG, 0.8 SPG, 0.5 BPG, 23.3 PER, 11.1 WS. (#10 on last ranking)
Sabonis is currently the NBA leader in Rebounds per Game (12.6). He added a third All-Star this year.
Memphis's Ja Morant fell off the top ten.
Our next update will happen after the first player breaches 260 Cup Points.