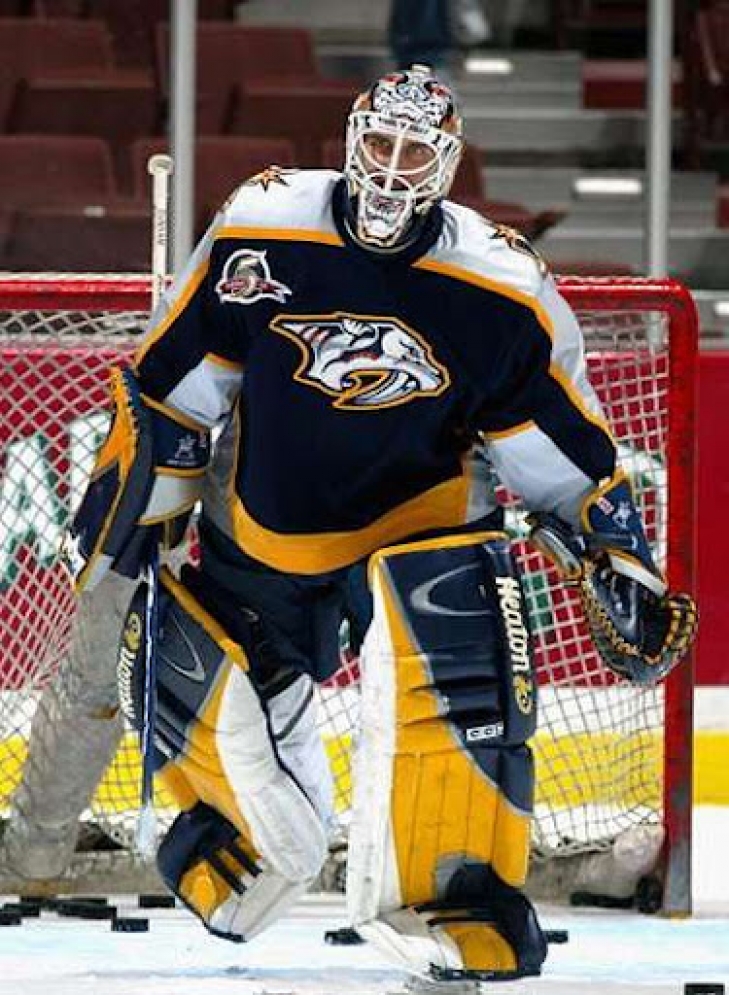 Mike Dunham won the William M. Jennings Trophy as a rookie, but he was never going to get the lion's share of the goaltending duties for the team he won that award with. How could he? He was playing for the New Jersey Devils, who had Martin Brodeur. With the growth of the NHL to Nashville, he had the starting opportunity as the Predators plucked him in the Expansion Draft.
In the first four years of Nashville's existence, Dunham was their primary netminder. The Predators were a typical expansion team in that they lost more games than they won, but Dunham proved that he deserved the workload. Dunham faced a barrage of shots due to the substandard Nashville defense, but he held his own, especially in the 2000-01 Season, where he was second in Save Percentage (.923) and had a strong 2.33 GAA.
The Predators traded Dunham to the Rangers during the 2002-03 season, and while Dunham had a losing record, he did well for the team.