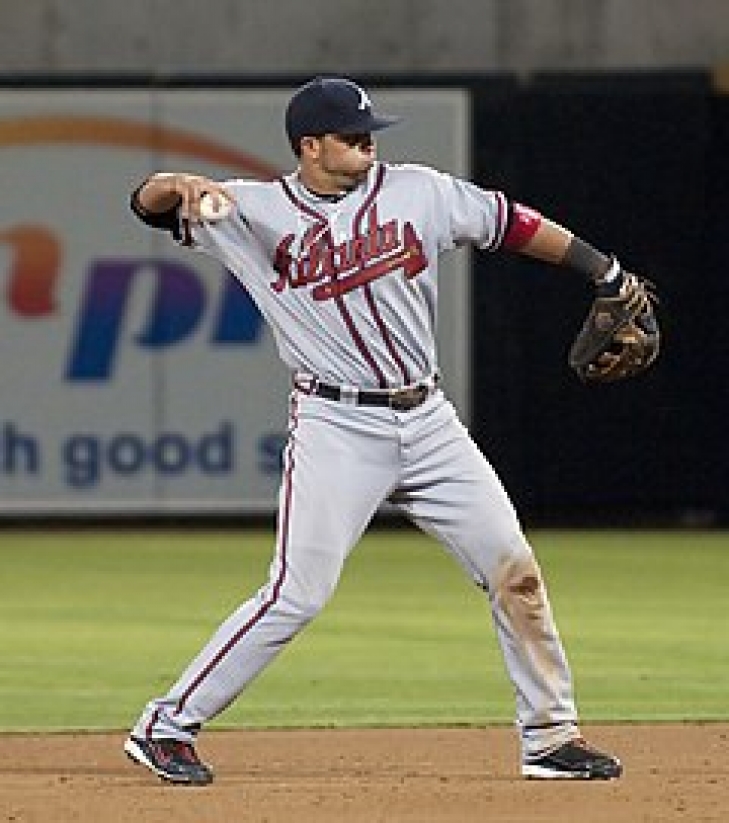 From Venezuela, Martin Prado played most of his career with the Atlanta Braves, usually at Third Base; However, he was so versatile, he played at every position except for Catcher, Pitcher, and Centerfield.
Prado first made the Majors with the Braves in 2006 and stayed there three years later. In three of his full years in Atlanta, he batted over .300 (.295 overall in ATL) and was an All-Star in 2010. With six straight years with at least ten dingers, Prado had a bit of power, hitting 100 Home Runs over his career.
Prado also played for Arizona, New York (AL), and Miami and collected 1,542 Hits over his career.