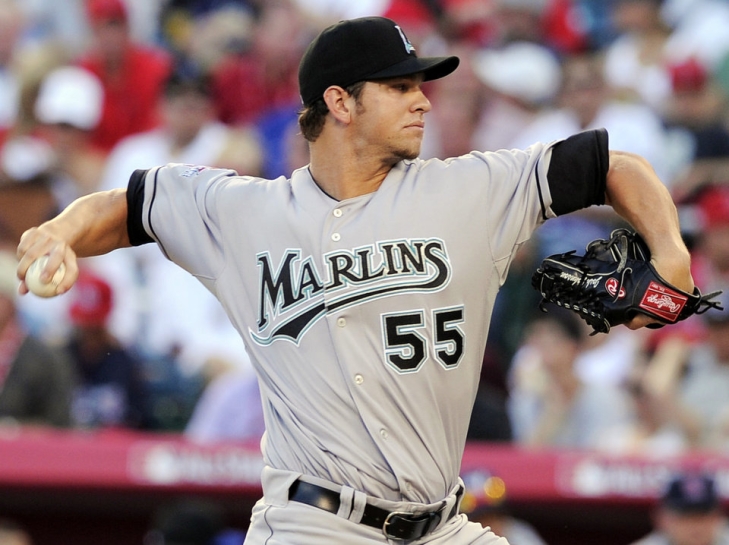 As of this writing, the man we are anointing as the greatest Pitcher in Marlins history is Josh Johnson, the lefthander who went to two All-Star Games.
Johnson made his MLB debut in 2005, appearing in four Games, and he was fourth in Rookie of the Year of voting in '06 on the strength of a 12-7/3.10 ERA year. Injuries and Tommy John surgery held him to a combined 18 Games in 2007 and 2008, but in 2009, he emerged as the staff ace, going to the All-Star Game with a 15-5 record and a 3.23 ERA. This was good, but the year after is what placed Johnson this high on the list.
The southpaw repeated as an All-Star and led the NL in ERA (2.30), ERA+ (180), and FIP (2.41). Johnson was fifth in Cy Young voting, and it looked like he could lead the Marlins for years to come, but he was again injured, through most of the year, this time with back issues. 2012 was not a great year for Johnson, and he was one of the many players who was traded to the Blue Jays at the end of the season in a transaction that will be mentioned often on this list.
With all due respect to Johnson, the fact that he is the man we have placed in this spot is more a reflection of the business practices of the Marlins and the relative youth of the organization.
Seriously though, how weird is it that Johnson is the top Marlins hurler, with led than 60 Wins and not having anything to do with the team's two World Series wins! What a strange team.