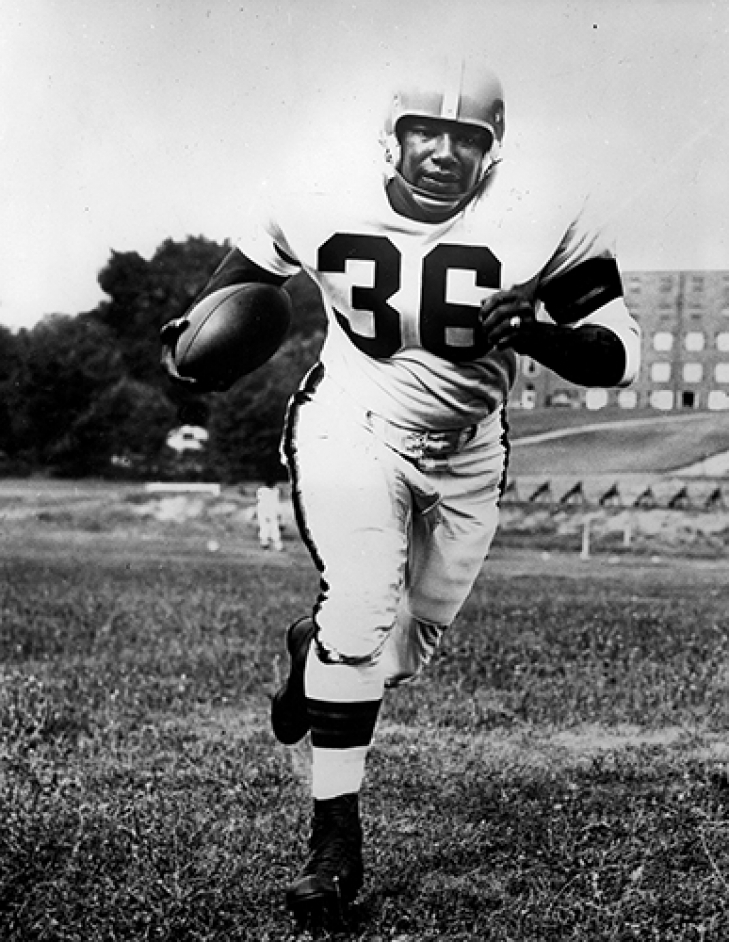 While there were African Americans in pro football before Marion Motley, they had been phased out, but this was about to change after World War II. Motley tried out for the Cleveland Browns of the new All-American Football Conference, and he made the team and would become of the best players in team history.
Motley was an excellent rusher who won the AAFC Rushing Title in 1948 and the NFL Rushing Title in 1950, and he was a large part of the Cleveland juggernaut that won all four AAFC Championships and the 1950 NFL Championship. He was also incredibly valuable as a blocker and helped open up Otto Graham's passing game.
Motley had 5,827 Yards From Scrimmage, an excellent total for his era. In 2010, Motley was part of the first group of former Browns named to their Ring of Honor.