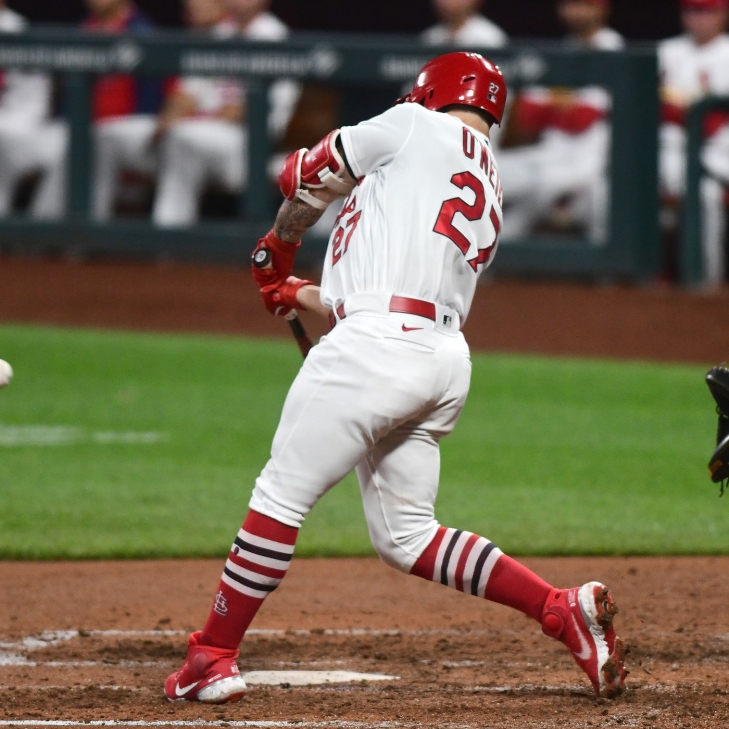 The process continues.
We here are Notinhalloffame.com have plans to create our own set of post-season awards, which we will look back and retroactively present from 1901 on. That will take a while, but it has never stopped us before!
Our awards are not league specific.
Now it is time for our 2021 positional awards.
We will be awarding a positional player of the year, but not only that, offer up the runner-up and second runner-up, meaning that we will have First, Second, and Third All-MLB players.
Let's work our way around the diamond and award the best of the best in Baseball!
*Please note that to qualify, a player must appear in that position at least 50% of the time.
Leftfielder of the Year (First Team All-MLB): Tyler O'Neill, St. Louis Cardinals. 6.3 bWAR, 5.4 fWAR, 138 H, 34 HR, 89 R, 80 RBI, 15 SB, .286/.352/.560/.912.
We are saying this a lot, but O'Neill is another player who had a breakout campaign in 2021, especially offensively as his previous high in Home Runs in a season was only nine.
Second Team All-MLB: Leftfield: Randy Arozarena, Tampa Bay Rays. 4.2 bWAR, 3.3 fWAR, 145 H, 20 HR, 94 R, 69 RBI, 20 SB, .274/.356/.459/.815.
Arozarena is the likely American League Rookie of the Year, and Rays fans have to be thrilled with the expected future of the 24-year-old.
Third Team All-MLB: Leftfield: Kyle Schwarber, Boston Red Sox and Washington Nationals. 3.2 bWAR, 3.1 fWAR, 106 H, 32 HR, 76 R, 71 RBI, 1 SB, .266/.374/.554/.928.
A hamstring injury cost Schwarber a myriad of games this year, but in his first tear away from the Cubs, he split his time between Boston and Washington, raised his Batting Average, reduced his Strikeouts, and put up his best OPS to date.