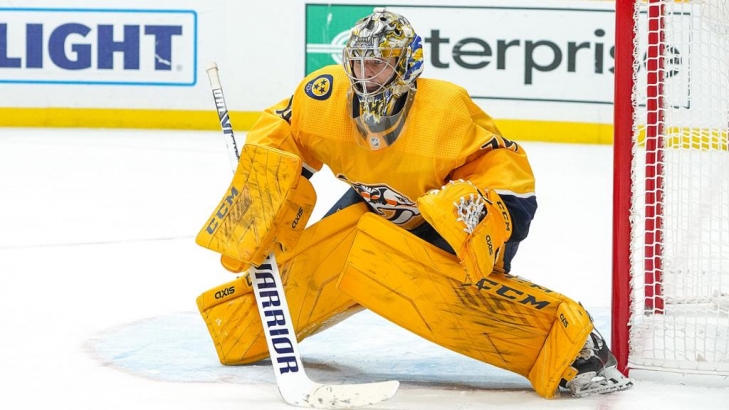 Juuse Soros is still a Predator as of this writing, and arguably he is either on the cusp of greatness or mediocrity.
Drafted in 2013, Finland's Saros arrived in North America two years later, bouncing back and forth between the AHL and NHL and earning All-Rookie honors in 2017-18, though he only played 26 Games that year. Saros became the lead Goalie in 2019, and two years ago, he had his breakout season, finishing sixth for the Vezina with a 2.28 GAA.
Saros built on his solid 2021-21 with an even better 2021-22 where he was third in Vexina voting with a 2.64 GAA and the league lead in Goalie Point Shares with 14.0. If he builds on that, we refelct back to the top line and state that greatness could be coming his way.