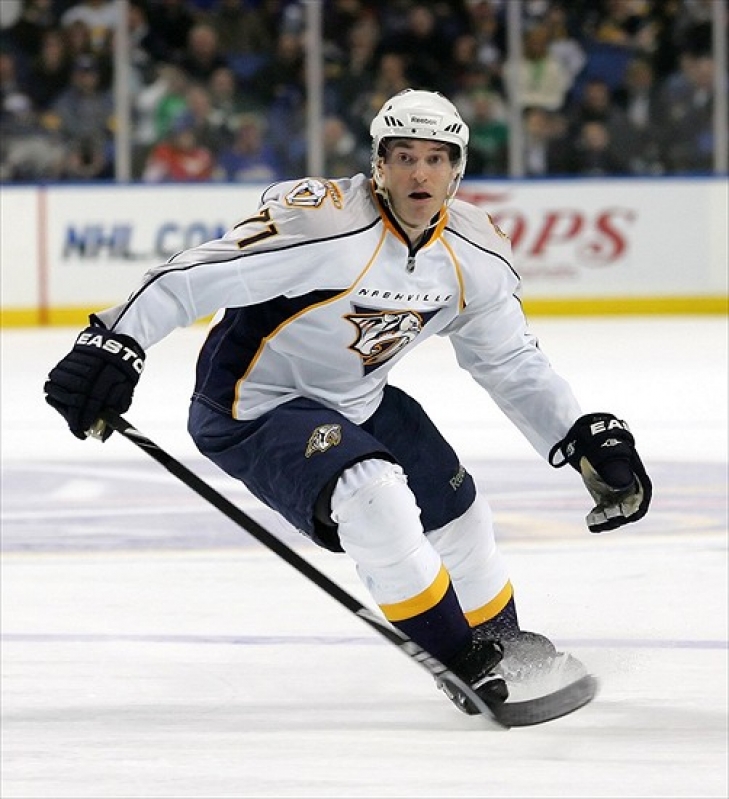 J.P. Dumont played his first two NHL years with Chicago, where he was a youngster and saw minimal ice time. Dumont was then traded to Buffalo, a team he was with for five years, but is arguably the organization he is most commonly associated with. After Buffalo, Dumont signed with Nashville, the team he played his last five years with, and the team, we will argue, was where he was at his NHL best.
Dumont's first season in Nashville (2006-07) would see the Right Wing score 66 Points, a record for him at the time. He broke that with 72 Points the following year, followed by another impressive season with 65 Points.
His last season with the Predators was disappointing, a 19-Point year that yielded Nashville buying out his contract. Dupont never returned to the NHL, as he finished his career in Europe. He would score 267 Points with Nashville.