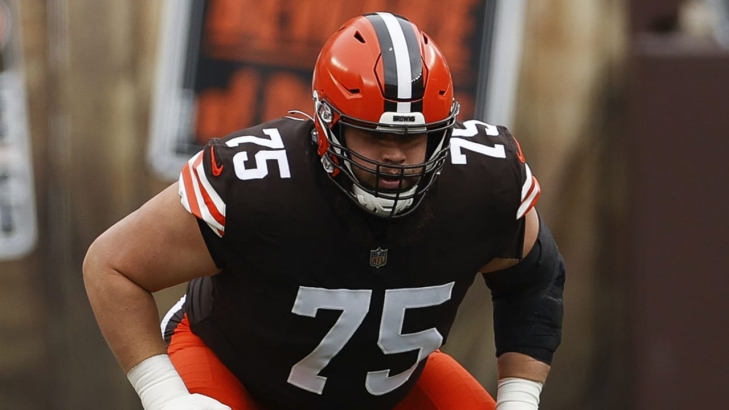 From the University of Nevada, Joel Bitonio made an impression as a Lobo, securing a Second Round Selection from Cleveland in the 2014 Draft.
Bitonio won the starting job at Left Guard, earning an All-Rookie Selection, but a litany of injuries held him to 15 Games in 2015 and 2016. Healthier in 2017, Bitonio established himself as a Lineman on the rise, and he elevated his game the following year, and is on a four-year streak of Pro Bowls, all of which seeing the Linemen earn All-Pro Selections, including a First Team All-Pro last year.
Going into 2022, the Browns are an enigma, but Bitonio is a welcoming stability of greatness on a confusing team.