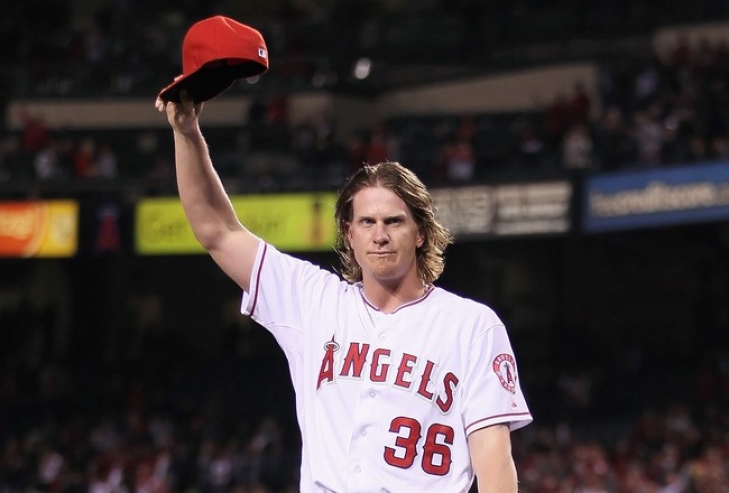 Winning both the Golden Spikes Award and Dick Howser Trophy at Long Beach State in 2004, Jered Weaver was the 12th Overall Pick in that year's Amateur Draft, debuting two years for the Los Angeles Angels of Anaheim, the team that took him. High expectations were on Weaver, and he did well, warning his spot in the rotation and finishing fifth in American League Rookie of the Year voting.
Weaver's best seasons were between 2010 and 2012, where he went to three straight All-Star Games. Leading the AL in Strikeouts (233) in 2010, Weaver had fewer Ks in 2011, but his ERA dropped to 2.41, and his WHIP was stellar at 1.010. Weaver, who was fifth in Cy Young voting in 2010, was second in 2011 and would be third in 2012 where he was first in the league in Wins (20), WHIP (1.018), and H/9 (7.0).
Weaver was still a good Pitcher, leading the AL in Wins in 2014 (18), but he slumped in 2015, with a bloated ERA of 4.64, which got worse in 2016 (5.05). He joined San Diego as a Free Agent in 2017 but only pitched nine Games before retiring.
The overall Angels record of Weaver is a good one; 150-93 with 1,596 Strikeouts.