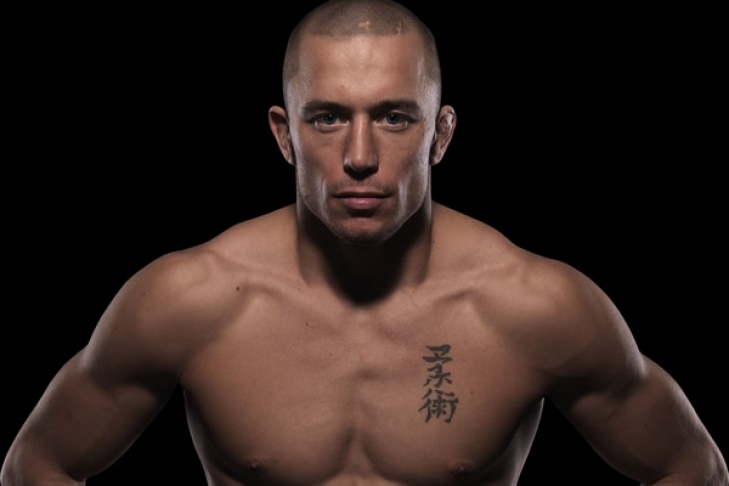 During last night's UFC 249 broadcast, it was announced that Georges St. Pierre will be inducted into the UFC Hall of Fame Class of 2020.
St. Pierre will enter the Hall via the Modern Wing, which is reserved for fighters who meet the following criteria:
They turned pro after November 17, 2000
They are at least 35
They have been retired for more than a year.
From Montreal, St. Pierre made his UFC debut at UFC 46 by defeating Karo Parisyan, and months later he fought Matt Hughes at UFC 50 for the vacant Welterweight Championship. St. Pierre lost, but he went on anther win streak, earning another shot at Hughes and the Welterweight belt. This time, at UFC 65, He beat Hughes by TKO, and won the Knockout of the Night.
This reign would be short lived as he lost his title in his first defense at UFC 69 to Matt Serra. St. Pierre would never lose again.
St. Pierre beat Hughes again for the Interim Welterweight Title (UFC 79), and he avenged his lost to Serra at UFC 83 to win the Welterweight Title for a second time in a Submission of the Night contest.
Following his win over Serra, he successfully defended his title against Jon Fitch, B.J. Penn, Thiago Alves, Dan Hardy, Josh Koscheck, Jake Shields, Carlos Condit, Nick Diaz and Johny Hendricks. After the Hendricks fight (2013), St, Pierre retired and vacated the Welterweight Title.
It was long speculated that St. Pierre would come out of retirement, but it would take until UFC 217, nearly four years after his last fight for him to return to the octagon. St. Pierre was again the victor, defeating Michael Bisping by Technical Submission for the UFC Middleweight Title. St. Pierre would again retire.
St. Pierre retires with a Mixed Martial Arts record of 26-2.
Due to the COVID-19 pandemic, the date of the ceremony, which is usually held during Fight Week in July is not confirmed.
We here at Notinhalloffame.com would like to congratulate Georges St. Pierre for this well-deserved honor.